3 Top Marijuana Stocks That May Reach Higher Market Levels
This past week marijuana stocks saw a rise in trading which was much needed. The upward push that took place right before the close on May 6th restored some investors' faith. Much of this rise can be when Chuck Schumer assured people he is working hard to end cannabis prohibition in the United States. With this news, it led to seeing a rally in the sector at the end of the day. Now what shareholders are worried about is will this recovery continue as trading in May continues. Well for some who are optimistic it's possible to see some trading based on speculation.
Which could keep this recovery alive. However in the last year once positive updates are announced on the matter for the day marijuana stocks historically have done well. But for the rest of the month or time, people are waiting for federal legislation marijuana stocks could drop back down. This pullback does add to the current uncertainty of what may happen in the future for marijuana stocks. Yet it does give another chance to invest by finding marijuana stocks to buy at lower entry levels. Looking beyond marijuana stocks the cannabis industry as a whole is growing at a fast pace. Many cannabis companies both the U.S and Canadian based have been executing different business ventures. From this, it could add more revenue and innovation to the cannabis industry.
Investing In Top Marijuana Stocks 2022
So for those who are looking to invest in marijuana stocks opportunities still exist. It's all about having a game plan and keeping patient in the process. Marijuana stocks trade in a volatile and unpredictable sector. As this past week displayed at any moment, things can change, and as quickly as stocks drop is as fast as they can rise. Still learn about the sector and do your due diligence on each potential investment. With a new week here many are keeping an eye out to see which marijuana stocks will perform the best. The companies below are several options for marijuana stocks to watch this week that may continue to see a recovery in trading.
Marijuana Stocks To Watch Right Now In 2022
Greenlane Holdings, Inc. (NASDAQ:GNLN)
Sundial Growers Inc. (NASDAQ:SNDL)
GrowGeneration Corp. (NASDAQ:GRWG)
Greenlane Holdings, Inc.
Greenlane Holdings, Inc. develops and distributes cannabis accessories, child-resistant packaging, vape solutions, and lifestyle products in the United States, Canada, and Europe. In the company's most recent news it announced it has strengthened its leadership diversity and industry expertise. This was done so with a new Chief Accounting Officer and Board Director.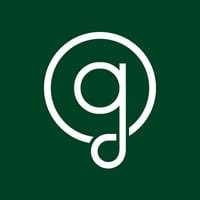 The company appointed Darsh Dahya as Chief Accounting Officer, which became effective on April 18th, 2022. The Company also announced the resignation of Dallas Imbimbo from the Company's Board of Directors. Unfortunately GNLN stock did not see any momentum from the end-of-day rally that happened on May 6th. Nevertheless GNLN stock could soon see a rise if things begin to change in the overall sector.
Sundial Growers Inc.
Sundial Growers Inc. engages in the production, distribution, and sale of cannabis products in Canada. The company operates through Cannabis Operations and Retail Operations segments. It engages in the cultivation, distribution, and sale of cannabis for the adult-use markets; and private sale of recreational cannabis through corporate-owned and franchised retail cannabis stores. Back on April 27th, the company released its Q4 2021 and full results. At this time the company's net revenue for 2021 was $56.1 million, a decrease of 8% over the previous year.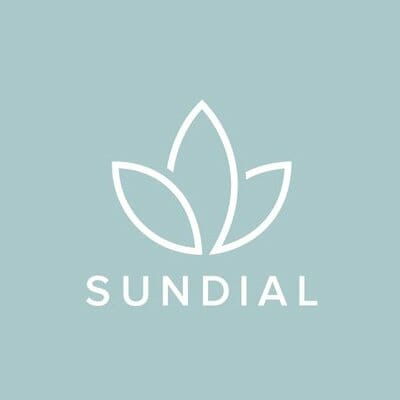 Yet net revenue for the fourth quarter of 2021 was $22.7 million, an increase of 63% over the fourth quarter of 2020. Also, Sundial saw a record Adjusted EBITDA from continuing operations of $32.1 million for the full year of 2021, compared to an Adjusted EBITDA loss of $25.6 million in the previous year. Adjusted EBITDA of $18.4 million for the fourth quarter of 2021, compared to an Adjusted EBITDA loss of $5.6 million in the fourth quarter of 2020.
[Read More] Will These Marijuana Stocks Continue To Recover This Month
GrowGeneration Corp.
GrowGeneration Corp. through its subsidiaries owns and operates retail hydroponic and organic gardening stores in the United States. On May 3rd GrowGen announced it will release its Q1 2022 financial results on Tuesday, May 10th. The announcement will be followed by a live earnings conference call at 5:00 p.m. EST. Prior to this news 2 months ago the company released its Q4 2021 earnings.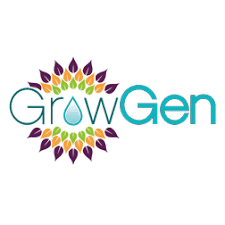 Highlights consist of revenues increased 46% to $90.6 million in the fourth quarter and increased 119% to $422.5 million for the full year of 2021. Which was a new record for the company.
[Read More] 3 Canadian Marijuana Stocks To Watch Next Week
Net income for the full year was $12.8 million, compared to the prior year's net income of $5.3 million. Also, the company plans to open 15 to 20 new GrowGeneration garden centers in 2022.