Penny Stocks And Short Term Investing For Active Traders
Are top marijuana stocks on your radar during this market volatility? In last week's trading, the overall market was thrown into a tailspin by some comments made by the FED regarding rate increases and peak inflation. After experiencing significant declines not seen since 2020, the best cannabis stocks to watch have also reached new lows in April. As the war in Ukraine continues and inflation concerns affect the market, many investors are incorporating short-term trading strategies right now.
In fact, increased volatility creates a greater opportunity for active traders in the market. In general, these investors apply day trading and swing trading techniques to produce gains in the market. Although this type of trading has its inherited risk it could be a way to take advantage of the current climate in the market. In 2022 many active traders are using chart patterns and technical indicators to put themselves in grade-A setups which give them the best chances of making profitable trades.
In general, learning to read chart patterns for the best marijuana stocks to watch can allow you to produce gains in any market climate. One area that is known for extreme market volatility is marijuana penny stocks. In general penny stocks are any stocks that trade under the $5 price point. Known for already having substantial price swings the current market increases its price fluctuations. Because the current market makes it difficult to invest long term many cannabis investors are looking for short term plays.
Strategies For Finding The Best Penny Pot Stocks
Before investing in any cannabis company, it's important to do your own due diligence before starting a position. Researching a company's finances and press releases can help you find the best companies to invest in. In addition, following how a stock performs in the market can help you establish the best entry points for your trades. As we start another week of trading lest look at 3 top marijuana penny stocks to watch before May.
[Read More] 3 Marijuana Stocks To Watch To Kick Off Your Trading Week
Best Marijuana Penny Stocks For Your List Right Now
Cronos Group Inc. (NASDAQ: CRON)
OrganiGram Holdings Inc. (NASDAQ: OGI)
Sundial Growers Inc. (NASDAQ: SNDL)
Cronos Group Inc.
Cronos Group Inc., one of the world's largest cannabis corporations, is a multibillion-dollar cannabis grower and distributor with operations on five continents. In general, Cronos has built a cannabis brand portfolio that has gotten excellent reviews from Canadian customers. Cronos also announced the purchase of a 10.5 percent stake in PharmaCann for $110.4 million. The purchase will be influenced by several circumstances, including the status of federal cannabis legalization in the United States. The transaction would comprise PharmaCann's six production facilities and 23 dispensary locations. Earlier this year, the company introduced a new line of dual-flavor cannabis edibles. The flavor of these novel edibles is proven to appeal to adults.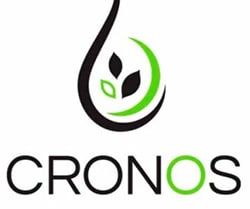 In March, the company revealed its fourth-quarter and full-year 2021 results, with consolidated net sales increasing by 59 percent for the whole year. In Q4, the company achieved $25.8 million in net sales and $1.9 million in gross profit, up to $16.8 million over the previous quarter. Additionally, the total net revenue for 2021 was $74.4 million, up to $27.7 million from the prior year. The whole year of 2021 brought in $17.5 million in gross profit, with an Adjusted EBITDA of $160.5 million, down $13.2 million from the full year of 2020.
On April 22nd   CRON stock closed at $3.06, with a 52-week price range of $2.95-$9.42. CRON stock has a 12-month consensus forecast price target of $3.57 per share, according to CNN Business analysts. This projection represents a 16.57% increase over the stock's most recent trading price of $3.06.
[Read More] Are Top Marijuana Stocks A Buy Before May? 2 Top Pot Stocks While Cannabis Stocks Are Down
OrganiGram Holdings Inc.
OrganiGram Holdings Inc., located in Canada, is well-known cannabis and cannabis-based product company. The company is known for producing high-quality marijuana that can be utilized for both medicinal and recreational purposes. Organigram is expanding its foreign strategic partnerships to strengthen its position in the global cannabis industry. The company's wholesale cannabis delivery service, as well as internet sales, are rapidly expanding. SHRED'ems Gummies is a high-quality addition to the SHRED product range from Organigram. In addition, the Edison JOLTS are Canada's first flavored THC ingestible extracts with a high THC content.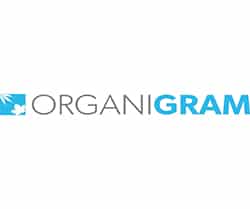 The company announced its second-quarter fiscal 2022 results on April 12th, with gross sales of $43.9 million, up 128 percent over Q2 F2021. OrganiGram was able to generate a positive adjusted EBITDA of $1.6 million two quarters ahead of schedule. In February 2022, the company had an 8.2% market share in Canada, putting it in third place among licensed producers. OrganiGram also released 18 new goods, including SHRED'ems gummies and Edison Brand extensions, increasing the company's total number of core SKUs in the market to 69.
OGI stock is closed at $1.46 on April 22nd an increase of 16.09% in the past five trading days. The stock has a 52-week price range of $1.27-$3.52 and is up 16.57% year to date. According to analysts at CNN Business OGI stock has a 12-month median price target of $2.21 per share. In this case, this would represent an upside of 51.49% from its last trading price of $1.46.
[Read More] 3 Marijuana Stocks To Watch On April 21st
Sundial Growers Inc.
Sundial Growers Inc. is a Canadian cannabis company that cultivates and distributes adult-use marijuana. Inhalable items like flower, pre-rolls, and vapes are now manufactured and distributed by the company. Under the Top Leaf brand, Sundial has developed the first Canadian Caviar cone. The Forbidden Lemon Caviar Cones, according to the business, will be the first caviar cone product to enter the Canadian market. Sundial's specialized innovation pipeline for premium inhalable in the Canadian cannabis industry has grown because of this announcement. Sundial purchased Alcanna, Canada's largest private alcohol retailer, in March and closed the transaction in October.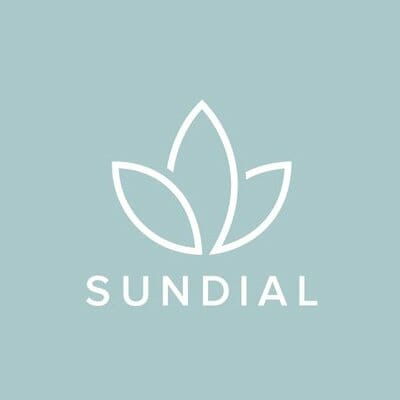 In November, Sundial reported a net profit of $11.3 million and an Adjusted EBITDA of $10.5 million for the third quarter of 2021. In the third quarter of 2021, the cannabis industry generated $14.4 million in net sales. The cannabis divisions had $1.8 million in gross margins, compared to a loss of $19.5 million in Q3 2020. The business generated $3.3 million in investment and fee revenue in the third quarter of 2021, $6.0 million in realized gains on securities, and $9.9 million in profit from equity account investments. The Company has postponed the release of its fourth-quarter and full-year results until April 29th.
SNDL stock closed at $0.52 on March 31st down 11% in the past month. The stock has a 52-week price range of $0.40-$1.49 and is up 9.99% year to date. According to analysts at CNN Business SNDL stock has a 12-month consensus price target of $0.78 per share. In this case, this would represent a decline of 50.63% from its last trading price of $0.52.