Best Cannabis Stocks In Market Volatility
As the markets continue to be affected by rising inflation and the crisis between Russia and Ukraine top marijuana stocks began to see some declines yesterday. In general, after reaching new 52-week lows in January most of the best cannabis stocks to buy began recovering some of that value in February. This is mostly related to some new attempts by lawmakers to push federal cannabis reform in 2022. Because of current market volatility, many active traders are taking advantage of this market by trading top marijuana penny stocks for short-term gains.
For those unfamiliar with penny stocks, these are any stocks that trade under the $5 stock price. Known for being a high-risk investment many active traders use day trading and swing trading strategies to produce gains for the short term. Because of the lower price points, traders can establish larger positions with less capital. This allows them to produce gains with smaller movements in the stock price.
As the cannabis industry continues to grow rapidly across the US and the global market many leading cannabis companies are experiencing substantial revenue growth and expanding their footprint. Many of these tier 2 and tier 3 cannabis companies trade as top cannabis penny stocks currently. With potential catalysts on the horizon this year it could be time to make a watchlist of the best marijuana penny stocks to buy in 2022.
Top Penny Pot Stocks For Active Traders
Before making an investment in pot stocks it's always important to do your own due diligence on a company. Researching a company's finances and press releases can allow you to find the best-performing companies to invest in. In addition, studying how a stock performs in the market can allow you to identify grade A setups that have the most potential of producing gains in the market.
[Read More] 3 Marijuana Stocks For Your February Watchlist
As we continue to see significant turbulence in the market trading cannabis penny stocks could be a way to produce gains with current conditions. As top penny pot stocks seem to be experiencing upside this month let's look at 3 top marijuana penny stocks to add to your watchlist before next week.
Top Marijuana Penny Stocks To Watch In February
Columbia Care Inc. (OTC: CCHWF)
Cansortium Inc. (OTC: CNTMF)
4Front Ventures Corp. (OTC: FFNTF)
Columbia Care Inc.
Columbia Care Inc. is poised for a massive expansion in New York. The business just acquired a 34-acre growing facility on Long Island, giving it one of the largest cannabis footprints on the East Coast. Columbia Care now has 130 locations across 18 US markets, including 99 dispensaries and 31 growing and processing facilities. In October, the company established its first Missouri site, a Cannabis Dispensary. The company announced the opening of its third gLeaf dispensary in Virginia. According to Columbia Care, heavyweight champion Mike Tyson's highly anticipated Tyson 2.0 Cannabis brand will also be coming to Colorado. On December 8th, the company announced a rebranding in the Florida market and at its retail locations. In February the company opened its first location in the West Virginia market.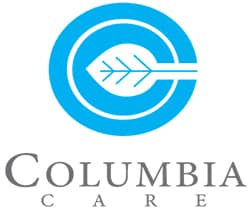 Columbia Care reported record quarterly revenues of $132 million in the third quarter of 2021, up 144 percent year over year. The company reported a quarterly Adjusted gross profit of $64.5 million, a 205 percent increase over the previous quarter. In addition, the company set a record with a 49 percent Adjusted gross margin and $31 million Adjusted EBITDA, up 634 percent year over year. Revenue forecasts for 2021 have been raised to $470-$485 million, with adjusted EBITDA forecasted at $85-$95 million. The corporation gained state authority in September to rename all 14 of its retail sites in Florida. The company will release its Q4 and full-year 2022 financials on March 15th after the market close.
CCHWF Stock Performance
CCHWF stock closed at $3.1953 on February 17th down 3.47% for the trading day. Currently, the stock has a 52-week price range of $2.51-$7.65 and is down 22.26% in the past six months. According to analysts at CNN Business CCHWF stock has a 12-month average price target of $9.48 per share. In this case, this would represent an upside of 196.61% from its last trading price of $3.19.
[Read More] Top Marijuana Stocks That Should Be On Your Watchlist Mid-February
Cansortium Inc.
Cansortium Inc. is a cannabis company based in Florida that specializes in high-quality cannabis. Texas, Michigan, and Pennsylvania are currently part of the company's operations. With a $90 million loan and stock agreement, Cansortium is expanding its reach in Florida and Pennsylvania this year. The company just opened a dispensary in Fruitland Park, Florida. Cansortium now has 27 dispensaries in Florida, giving them a significant presence in the state. In addition, under the Fluent brand, The Fluent has produced a comprehensive range of high-quality dried flower, consumables, full-spectrum extracts, cartridges, and lotions.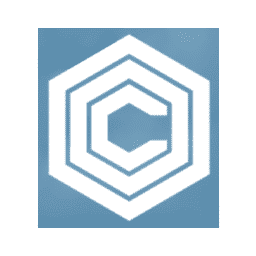 For the third quarter of 2021, the company reported $15.6 million in revenue and $4.9 million in Adjusted EBITDA in November. The state of Florida had a gain in revenue of $13.1 million. As a result, the company had an adjusted gross profit of $9.8 million on sales of $62.7 million. Additional greenhouse facilities in Homestead and Sweetwater have been added to Fluent by Cansortium's Florida cultivation. On February 17th, CNTMF stock finished at $0.6271, down 4.23% percent for the trading day. The stock is now trading in a 52-week price range of $0.45-$1.35 and has been down 18.46 percent in the previous six months.
[Read More] Best Ancillary Marijuana Stocks To Buy? 3 To Watch In February Right Now
4Front Ventures Corp.
4Front Ventures is a cannabis wholesaler and retailer based in the United States that specializes in mass-produced, low-cost, high-quality branded cannabis goods. In general, the company now offers approximately 25 distinct cannabis products. 4Front has dispensaries in Illinois, Massachusetts, California, Michigan, and Washington, to name a few. The first phase of a 558k sq. ft. cultivation and production complex in Illinois has been completed by 4Front. The transaction is being funded by Innovative Industrial Properties, Inc. (NYSE: IIPR), and construction is to be complete in Q2 2022.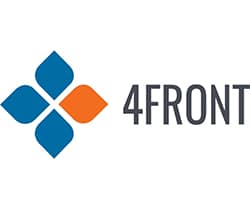 4Front released financial statistics for the third quarter of 2021, reporting systemwide pro forma sales of $33.1 million, up from $22.3 million in the third quarter of 2020. As a result, in Q3 2021, the company achieved $7.5 million in Adjusted EBITDA, up 103 percent from Q3 2020. Revenue of $25.9 million was reported under GAAP, an increase of 70% year over year and a 4% reduction from Q2 2021. In October, the company purchased New England Cannabis Corporation, a best-in-class cannabis operator in Massachusetts. Additionally, the purchase includes a 55,000-square-foot growing facility, doubling the companies products in the state.
FFNTF Stock Performance
FFNTF stock closed at $0.6271 on February 17th down 4.23% for the trading day. Specifically, the stock has a 52-week price range of $0.6271-$1.35 and is down 34.16% year to date. According to analysts at CNN Business FFNTF stock has a median price target of $1.78 per share. At the present time, this median estimate would represent an upside of 167.41% from its last trading price of $0.62.