Best Cannabis Stocks To Watch Right Now
Are you looking for the top marijuana stocks to buy right now, when the market is still incredibly volatile? Long-term investing becomes difficult in a market climate like this one, where gains appear to be followed by bigger losses. President Joe Biden made the announcement last week that he will start the process of pardoning persons with prior federal convictions for minor cannabis-related offenses. Additionally, Biden stated that he is pleading with other governors to take similar steps to dismiss state-level marijuana possession cases.
Trading short-term is one way to profit from the current market volatility. Cannabis penny stocks typically have the highest risk-to-reward ratios of all cannabis equities. The current issue is whether the best marijuana stocks will experience further losses. Delays in US federal cannabis regulation have frequently resulted in large losses for the cannabis industry. The current dip in the top cannabis stocks is due to a rise in market-wide decreases.
The US cannabis industry, which makes billions of dollars a year, has been harmed by delays in federal cannabis regulations. Investors may be able to profit from the market's present momentum by utilizing the sector's rebound. The 2 top marijuana stocks to watch in October are listed below.
[Read More] Investing In Marijuana Stocks Right Now? 4 Cannabis ETFs For Long Term
Best US Marijuana Stocks To Watch Next Week
Jushi Holdings Inc. (OTC: JUSHF)
Glass House Brands Inc. (OTC: GLASF)
Jushi Holdings Inc.
Jushi Holdings Inc. is a hemp and cannabis business that is expanding its market share in the medical and recreational marijuana industries in the United States. The company's main goal is to supply the US market with a range of branded marijuana and hemp-derived products. Around the country, 34 Jushi-run dispensaries employ the BEYOND/HELLO brand. Jushi also has 31 retail licenses in the US, and its national cannabis dispensary brand, Beyond/Hello, is expanding both online and offline. The business was able to expand its vertically integrated operations into Nevada in April by purchasing NuLeaf Inc.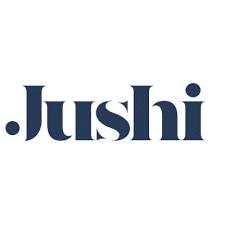 In the first quarter of 2022, Jushi's revenue increased by 48.5 percent to $61.9 million. A gain in adjusted gross profit, which increased by 33.1 percent year over year to $25.5 million, was another positive development for the company. The business recorded a net loss of $14.3 million for the first quarter. The company had $76.2 million in cash and cash equivalents at the end of the quarter, and its adjusted EBITDA, or 1.7 percent of revenue, was $1.1 million. The company's initial cannabis products and brands distributed in Massachusetts during the first quarter of 2022 were the Bank and Sèchè flower strains. Jushi expanded its selection of The LabTM vape and concentrate options in June by releasing a range of products using hydrocarbon extraction.
JUSHF stock closed at $1.92 on October 7th up 56.10% in the last five days of trading.  Currently, the stock has a 52-week price range of $1.17-$5.53 and is down 40.92% year to date. According to analysts at Tip Ranks JUSHF stock has a 12-month average price target of $2.82 per share. In this case, this represents an upside of 46.72% from its last trading price of $1.92.
[Read More] Would You Buy These Marijuana Tech Stocks Right Now?
Glass House Brands Inc.
The vertically integrated cannabis and hemp company Glass House Brands Inc. competes in a sector with one of the fastest growth rates in the nation. The business concentrates on the California market, where it creates cutting-edge, eco-friendly brands to satisfy the demands of customers in numerous industries. Some of the company's well-known goods include Forbidden Flowers, Glass House Farms, and Mama Sue Wellness. The business bought a 5.5 million square foot greenhouse in Southern California in September 2021. Mark Vendetti is the new company's chief financial officer. A well-known California edibles company named PLUS was acquired for $25.6 million in December.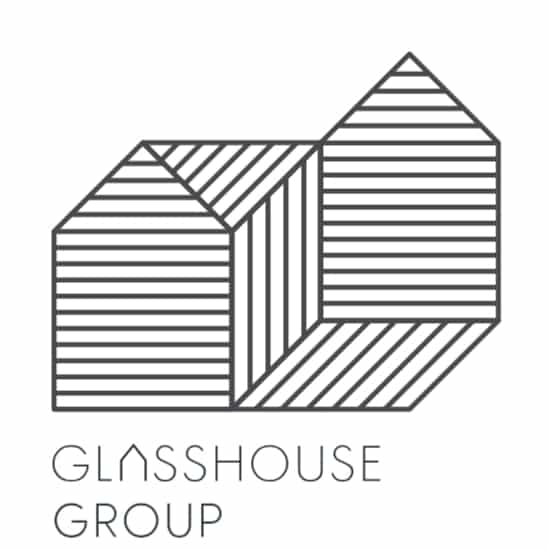 The net sales of Glass House came to $16.5 million in the second quarter of 2022, up 18% from the first quarter's $14.0 million but down 12% from the second quarter's $18.7 million in 2021. The gross profit was $0.3 million in Q2 2021, $8.6 million in Q1 2022, and $2.3 million in Q2 2022. In contrast to 27% in the first quarter of 2022 and 46% in the second quarter of 2021, the company's gross margin in the second quarter was only 2%. Additionally, the company's Adjusted EBITDA increased from $2.2 million to $(6.4) million in Q1 2022 to $9.8 million in Q2 2021.
In May, the company's SoCal Farm harvested its first crop, and in July, Glass House produced almost as much as it did in all of Q2. In September, Glass House completed the purchase of the Morro Bay Natural Healing Center dispensary. With the completion of the Morro Bay dispensary deal, Glass House will complete Q3 with 7 retail dispensaries. GLASF stock ended at $3.38 on October 7th up 49.56% in the last five trading days. Currently, the stock has been trading in a 52-week range of $1.95-$6.54.
[Read More] Current Events Happening Inside Of The Cannabis Industry Right Now
Investing In Cannabis During Current Market Volatility
When attempting to pinpoint the companies that hold the most potential, reviewing a company's financials and press releases can be very beneficial. Before making an investment, a company must be carefully investigated. Gaining knowledge of technical indicators and chart patterns can improve your investing outcomes. Given the cannabis industry's rapid local and global expansion, short-term traders may benefit from the current market conditions. During a downturn, you might find it helpful to familiarize yourself with a range of trading strategies. The top cannabis stocks to watch in October maybe those listed above.