2 Marijuana Stocks To Watch During The New Month
At the moment marijuana stocks have been lacking upward momentum. Many felt that marijuana stocks would continue down the same path as 2021. Meaning that the cannabis sector has lost most of its momentum from the first 2 weeks of 2022. Nevertheless, there are still many reasons that could help many marijuana stocks reach better trading levels. Yet the bulk of the cannabis industry as a whole is all waiting for the termination of cannabis prohibition.
With the eventual ending near or so advocated believing this will open many new doors. When cannabis prohibition is finally gone investors feel this will spark a potential run. However in the event that this does not happen what will investors do? Well outside of the sector the industry has been thriving and growing. So much so that states like California and Illinois have been seeing record-breaking sales.
Some of the top MSOs like Trulieve have been able to add new products to their inventory. Which has helped show increased profitably on top of opening new retail locations. When people are looking for the best marijuana stocks to buy they use the above information. This is because it shows a possible investor that the company is still in good standings even in the down market. As well as there's only so long a profitable company can stay down before people start to notice.
Marijuana Stocks Vs Broad Cannabis Reform
In recent news, a new cannabis banking measure is soon to be presented. If the House does pass the measure this may bring in some much-needed momentum for cannabis stocks. For now, it seems that things are waiting for the game for most. But for some, they have been able to see some gains on short volatile spikes. Still, it's best to have a game plan.
But if you're able to take some profits and rebuy on the pullback that is one strategy to consider. However, it is done to create a system that works and make sure you do your due diligence on each possible investment. 2022 will be a big year for the cannabis industry. With that, there is much that has yet to surface completely. Yet with a new week of trading the marijuana stocks to watch below stand a good chance to see more momentum in 2022
Top Marijuana Stocks To Watch Right Now In 2022
Planet 13 Holdings Inc. (OTC:PLNHF)
Greenlane Holdings, Inc. (NASDAQ:GNLN)
Planet 13 Holdings Inc.
Planet 13 Holdings Inc. is an integrated cannabis company, that cultivates, produces, distributes cannabis products. As well as markets cannabis and cannabis-infused products for medical and retail cannabis markets. Which are located in the state of Nevada. It also operates dispensaries. In recent company updates, Planet 13 is preparing to acquire Next Green Wave Holdings.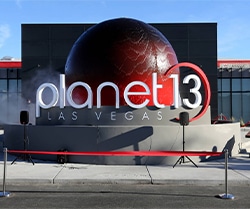 This will expand the company's presence in California. Along with having a premium indoor cultivation and an extensive, pheno-hunted cultivar base. This announcement was initially made back on the 20th of December. On January 26th the company announced the impending effectiveness of the Form 10 registration statement.
Words From The Company
"This is an important step in preparing to potentially up-list on a major U.S. exchange pending federal legalization," said Bob Groesbeck, Co-CEO of Planet 13. "As part of registering our Common Shares with the SEC, we will also be shifting to U.S. GAAP accounting which will make our financial statements more directly aligned with large U.S. retailers and CPG companies."
[Read More] Top Canadian Marijuana Stocks To Watch In February 2022
Greenlane Holdings, Inc.
Greenlane Holdings, Inc. sells cannabis accessories, child-resistant packaging, and specialty vaporization products in the United States, Canada, Europe, Australia, and South America. During the second week of the new year, the company released a company update. Greenlane received approval for the U.S. postal service. The approval is to be able to ship B2B electronic nicotine delivery systems products. This has the potential to help increase revenue with an added line of possible revenue.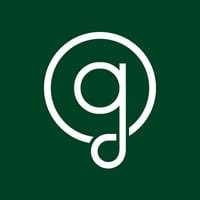 With this new approval, over 97% of total annual sales will be eligible for shipment by freight, USPS, or major carriers. And the PACT Act's impact will be reduced to less than 3% of annual sales. The recently amended PACT Act, among other provisions, bans the mailing of ENDS products via the USPS. And has led to other shipping restrictions by private carriers.
[Read More] Marijuana Stocks To Watch At The Close Of The Month
Although this law was intended to impact nicotine vaporization devices, it also swept in other devices used for the vaporization of liquids and oils, impacting the hemp and cannabis industries. With the USPS's approval, however, the Company can now bring shipments containing such products back to the USPS. Which has reduced costs and improved the customer experience. The approval also enables the Company to offer its logistics capabilities to distribute other businesses' ENDS products.