2 Marijuana Stocks To Keep On Your Radar For Better Trading
What happens in the cannabis industry can at times be a positive or negative catalyst for marijuana stocks. For example this month many cannabis companies will be reporting earnings. Shareholders and investors feel that companies will show strong earnings. The potential of these strong reports it could help marijuana stocks see a rise in trading. When positive news is released depending on the importance and urgency of the news can have an adverse impact on the cannabis sector as a whole. Yet when company reports opening a new store or launching new products historically the upward pushes have been limited.
Now as many who watch the sector know any and all positive news on federal reform has been the biggest catalyst for marijuana stocks. Still, with the cannabis industry developing more and more each day, there are many reasons to be invested. Cannabis companies are showing to have increased profits and growth through new products and dispensaries and cultivation facilities, There are some cannabis companies that have become what is known as super companies due to strategic partnerships through mergers and acquisitions.
Even though there is some doubt due to volatility cannabis stocks do offer a chance to make money if you can execute correctly. The goal is no matter what stock or investment you want to buy low sell high. As well as make a plan and trade your plan and hopefully, this will yield the best outcome. With more growth and success people will see more of the upside side and potential of investing in top marijuana stocks. Just make sure you do your homework on each cannabis company your feel will be the better investment.
Top Marijuana Stocks For Your 2022 Trading
Sundial Growers Inc. (NASDAQ:SNDL)
Aurora Cannabis Inc. (NASDAQ:ACB)
Sundial Growers Inc.
Sundial Growers Inc. engages in the production, distribution, and sale of cannabis products in Canada. The company operates through Cannabis Operations and Retail Operations segments. In recent news, the company announced it will be releasing its second quarter of 2022 financial results on August 12th. Following the release of its second quarter financial results, SNDL will host a conference call and webcast at 8:30 a.m. EDT (6:30 a.m. MDT) on August 15, 2022.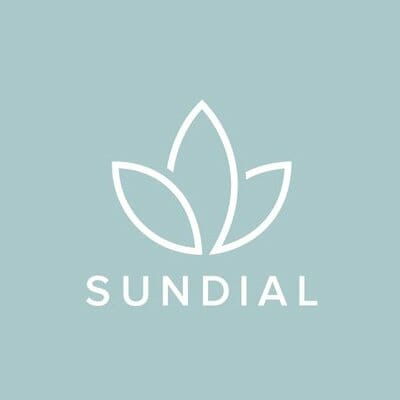 Along with the second quarter 2022 financial results announcement, SNDL will provide further details on the Company rebrand. As well back on June 20th, the company made a big announcement saying it has entered into a bid agreement for Zenabis Global Inc.'s assets. The Bid Agreement is subject to the approval by the Québec Superior Court supervising the CCAA Proceedings, and to potential alternative bids pursuant to bidding procedures that will follow.
[Read More] 3 Marijuana Stocks To Buy As The Cannabis Sector Still Looks Volatile
Aurora Cannabis Inc.
Aurora Cannabis Inc. produces, distributes, and sells cannabis and cannabis derivative products in Canada and internationally. It also engages in facility engineering and design, cannabis breeding, research, production, derivatives, product development, wholesale, and retail distribution activities. It has been some time since the company has made any new updates. However, 2 months ago Aurora made 2 key news announcements.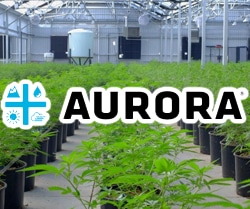 At the start of June, the company announced the closing of its previously announced bought deal financing. The Company sold approximately 70.4 million Units at a price of US$2.45 per Unit. This also includes approximately 9.2 million Units sold pursuant to the exercise in full of the underwriters' over-allotment option.
[Read More] Here Is What's New In The Cannabis Industry
Next, the company also announced the repurchase of US$20 million of convertible notes. The purpose of the transaction was to reduce the Company's debt and annual cash interest costs. Annual cash interest savings from the repurchases of Notes made from Q3 2022 onwards now total $9.5 million.