Best Cannabis Stock For Q3 2022
Are you looking for the best marijuana stocks to buy as the market retreats? The cannabis industry has generally been rising since July began and new lows were reached. Trading cannabis penny stocks is one-way cannabis investors are leveraging the current expansion of the cannabis industry. For the benefit of those who are unaware, penny stocks are any stocks that trade for less than $5. For short-term investors, these cannabis stocks, which are notorious for their extreme volatility in the current market environment, may yield large returns.
Over the next five years, the cannabis market is expected to more than double in size. One industry that will grow significantly is the international cannabis market. Today, there are many companies that have made a name for themselves in these sectors and are expanding internationally. In addition, the Florida cannabis market has expanded and could also become fully recreational soon. These top cannabis stocks saw gains in August, among them. Given that there are now numerous sponsors in Congress, cannabis investors are closely following US federal cannabis legislation.
This week in August it appears the market is setting up for a pullback. In general, this could give cannabis investors another chance to buy top marijuana stocks at lower trading levels. As we begin the 4th week in August let's look at 3 top marijuana stocks that have experienced upside this month.
[Read More] Top Marijuana Stocks To Watch 4th Week Of August
Best Cannabis Stocks To Add To Your Watchlist Before September
Ascend Wellness Holdings, Inc. (NASDAQ: AAWH)
Cansortium Inc. (OTC: CNTMF)
IM Cannabis Corp. (NASDAQ: IMCC)
Ascend Wellness Holdings, Inc.
AWH is a cannabis company with operations in Massachusetts, New Jersey, Ohio, Illinois, Michigan, and Michigan. The fundamental business of AWH is owning and running facilities that generate strains that have won awards and a carefully chosen product line. Typically, the business produces and sells products under the Ozone name. Flowers, pre-rolls, concentrates, vapes, edibles, and other products linked to cannabis are among the company's cannabis product categories. AWH operates 17 retail sites and sells to licensed cannabis businesses. Ascend Wellness and MedMen Enterprises Inc. (OTC: MMNFF) came to an agreement on May 11 to raise the purchase price of MedMen NY Inc., a division of that business, from $73 million to $88 million, subject to the start of adult-use sales at a MedMen NY facility.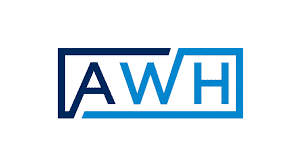 In the company's Q2 2022 results, gross revenue climbed by 16.2% from quarter to quarter and by 20.7% from year to year, reaching $117.7 million. Additionally, to reach $97.5 million, net revenue—which excludes intercompany sales of wholesale goods—rose 17.0% annually and 14.6% quarterly. Cash and cash equivalents stood at $140.6 million as of June 30, 2022, while net debt2 totaled $152.7 million. In comparison to Q1 2022, the company's net loss dropped to $21.2 million during the quarter from $27.8 million. Earlier this year, the business started distributing in Massachusetts and Michigan after coming to an exclusive agreement with Lowell Smokes.
AAWH Stock Performance
AAWH stock closed on August 19th at $2.56 up 11.30% in the past five trading days. Currently, the stock has a price range of $1.86-$10.75 down 61.01% year to date. According to analysts at CNN Business AAWH stock has a 12-month median price forecast of $8.00 per share. In this case, this would represent an upside of 212.50% from its last trading price of $2.56.
[Read More] 2 Marijuana Stocks That Could Be Big Gainers This Week?
Cansortium Inc.
Cannabis company Cansortium Inc., situated in Florida, is committed to making premium marijuana. The company currently has locations in Texas, Michigan, and Pennsylvania. With a $90 million loan and stock arrangement, Cansortium is expanding its reach in Florida and Pennsylvania this year. In Fruitland Park, Florida, the business has just launched a dispensary. Cansortium runs 27 dispensaries in Florida, making it one of the largest dispensary networks in the state. Under the Fluent name, Fluent sells a variety of high-quality consumables, full-spectrum extracts, cartridges, and lotions.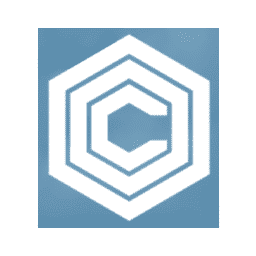 In June, the corporation turned in its interim financial results for the first quarter of 202 and its 2021 audited financial accounts. Overall, 2021 saw a 25% increase in overall revenue to $65.4 million from $52.4 million. Adjusted gross profit increased 34% to $41.9 million, or 64.1% of revenue, from $31.4 million, or 59.9% of revenue. Additionally, Adjusted EBITDA increased by 90% to $19.6 million, or 29.9% of revenue, from $10.3 million, or 19.6% of revenue. Revenue increased by 30% to $19.7 million in the first quarter of 2022 from $15.1 million. Sales in 2022 are still expected to be in the $90-$95 million range, up around 40% from 2021, according to the business.
CNTMF Stock Performance
On August 19th, CNTMF stock finished at $0.165, down 8.64% in the past month. The stock is now trading in a 52-week price range of $0.132-$0.91 and is down 75.38 percent year to date.
[Read More] Top Marijuana Stocks For Penny Stock Investors In August
IM Cannabis Corp.
IMC is a global leader in the medical and adult-use recreational cannabis industries and has operations in Israel, Germany, and Canada. The IMC brand, according to the company, has apparently helped the Israeli medical cannabis market attain a critical milestone. IMC is expanding its selection of products by including medicinal cannabis. Adjupharm, a subsidiary with a German headquarters and an EU-GMP-certified medicinal cannabis distributor, represents the company all throughout Europe. Significant announcements have been made by the company regarding the opening of a cutting-edge logistics facility in Germany. With the help of this facility, Adjupharm will be able to optimize its supply chain in the long run, which will include repackaging cannabis in bulk. Focus Medical reported in January that 400 kg of the finest indoor dried cannabis had arrived in Israel.

On August 15th, IMC released its second quarter 2022 statistics, with sales increasing 114% year over year to $23.8 million. Additionally, before fair value adjustments, the total profit was $5.6 million. The total amount of dried flower sold in Q2 2022 was 3,210 kilograms, with an average selling price per gram of $5.72, up from the same period in 2021 when 1,842 kilograms of dried flower were sold for $3.92. The business's net loss increased from $18.98 million in Q2 2022 to $5.01 million in Q2 2021 on a comparative basis.
Following the completion of four significant acquisitions in Israel, including the largest retail and online pharmacy company in the country and a trade and distribution center with an IMC-GDP license, the company began to centralize the operations of its recently acquired businesses during the first quarter. The top-selling T20 strain in Germany in May was the company's IMC Hindu Kush variety, making Adjupharm GmbH one of the top ten marijuana companies.
IMCC Stock Performance
IMCC stock closed at $0.4918 on August 19th down 24.73% in the past five days of trading. The stock has a 52-week price range of $0.3940-$4.83 and is down 85.28% year to date. According to analysts at CNN Business IMCC stock has a median price target of $2.25 per share. In this case, this would represent an upside of 350% from its last trading price of $0.4918.
Pot Stocks Before September 2022
It is believed that cannabis stocks have a higher risk-to-reward ratio. It's crucial to conduct your own research on the company before investing. Press releases and financial reports from a company may contain details on the leading companies in a given sector. You might improve your chances of making better trades by using technical indicators and improving your comprehension of chart patterns. As investors experience a downward trend leading up to September 2022, these marijuana stocks may be the best ones to keep an eye on.