Cannabis Stocks To Watch Before Q2 2022
Last week most of the best marijuana stocks to buy began seeing some upside in the market. After starting 2022 with new lows many top cannabis stocks have seen an upward trend that could continue for the sector. With many leading cannabis companies reporting strong earnings in March cannabis investors are seeing strong revenue growth from US MSOs in 2021. On March 18th lawmakers in Congress filed a resolution asking President Biden to influence the UN to end the international ban on marijuana and end its listing as a controlled substance.
Specifically, Rep. Nancy Mace and Rep. Barbara Lee filed the measure as the UN Commission on Narcotic Drugs ended its 65th session in Vienna. This created interest in the market for top pot stocks that could continue into next week's trading. In addition, in April Senate Majority Leader Chuck Schumer is expected to formally introduce his long-awaited federal marijuana legalization bill the Cannabis Administration and Opportunity Act. This also may be a catalyst for the cannabis sector as the possibility of ending US federal marijuana prohibition increases.
At the present time, US MSOs have become the largest revenue-producing cannabis companies in the world. Recently some have expanded beyond the US borders and are also establishing themselves in the global markets. In the next five years, many analysts predict the North American cannabis market will more than double in size. According to a recent report from Statista, North American cannabis sales are expected to grow from $20.9 billion in 2022 to $47.3 billion by 2027. Making the cannabis industry one of the fastest-growing markets in the next five years.
Best US Pot Stocks In 2022 And Investing Strategies For Volatile Stocks
Before investing in cannabis stocks, it's always important to do your own due diligence on a company. Researching a company's earnings and press releases will help you identify the top-performing companies in the market. Additionally watching how pot stocks perform in the market can allow you to make the best entries for your positions.
[Read More] Top Marijuana Stocks To Check Out Over The Weekend
Because the cannabis sector is known for significant market volatility some investors use different methods when trading marijuana stocks. One example of this is using both long-term and short-term trading techniques together. Some cannabis investors will establish a core long-term position than trade around that core using day trading and swing trading methods. As we head into some possible catalysts for the cannabis sector let's look at 5 of the top marijuana stocks for your watchlist next week.
Best Marijuana Stocks To Watch Before Q2 2022
Green Thumb Industries Inc.
Green Thumb Industries Inc. is a major player in the cannabis consumer packaged goods (CPG) industry in the United States. The company presently has 75 locations throughout 15 states, one of which is in New Jersey. GTI currently has 111 retail licenses and plans to expand. GTI established a Cookies on the Las Vegas Strip in 2021 as part of a one-of-a-kind arrangement with the privately held Cookies Brand. Green Thumb has announced its entry into the Virginia cannabis market, after the completion of its acquisition of Dharma Pharmaceuticals. The company acquired Leafline Industries, providing them access to the Minnesota market.

On March 1st GTI reported its fourth quarter and full-year 2021 earnings with Q4 revenue of $243.6 million up 37.4% year over year. In fact, this marks the sixth consecutive quarter of positive GAAP net income-producing $22.8 million or $0.10 per basic and diluted share. Additionally, adjusted operating EBITDA was $76 million or 31.2% of revenue. In full-year 2021 the company saw revenue of $893.6 million up 60.5% from the prior year. Adjusted operating EBITDA increased 71.4% to $307.8 million or 34.5% of revenue.
GTBIF Stock Performance
On March 18th, GTBIF shares finished at $18.05, up 15.63 percent in the last five trading days. Currently, the stock has a 52-week price range of $14.77-$35.40 and is down 31.80% in the last six months.
[Read More] Best Cannabis ETFs For Your Watchlist Right Now? 3 For Robinhood And WeBull Investors
Verano Holdings Corp.
Verano Holdings is a multi-state cannabis company that provides customers with legal cannabis products. Under a variety of brand names, the company distributes high-quality cannabis products. Verano now has 95 dispensaries as well as 12 production and processing facilities and has active operations in 15 states. The company has 43 dispensaries in Florida, providing it a major presence in the state. The company's retail brands, Zen Leaf TM and MÜV TM run dispensaries that cater to both medical and adult-use customers. The company opened a drive-through dispensary on Flamingo Road in Las Vegas in October. In December, Verano acquired Carin Nature, LLC and Pharmaceutical Solutions, Inc, two Connecticut-based dispensaries.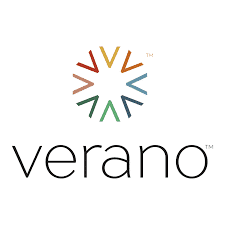 Verano just acquired TerraVida and The Healing Center. As a result of the deal, Verano now operates six dispensaries in Pennsylvania and has received clearance to open three more. Earlier this year, the company opened a flagship dispensary in Pittsburgh with a four-lane drive-through. Revenues for the third quarter of 2021 were $207 million, up 106 percent from the previous year, according to the business. Additionally, gross profit increased by 33% sequentially to $133 million, or 64% of revenue, on an unadjusted basis. In Q3, Verano expanded its reach by opening seven additional dispensaries throughout its core markets.
VRNOF Stock Performance
On March 18th the company announced the opening of 2 new dispensaries in Florida.VRNOF shares closed at $10.42 on March 18th, up 11.56% in the last five trading days.
[Read More] Top Ancillary Cannabis Stocks To Buy? 2 Giving Cannabis A Presence Online
Curaleaf Holdings, Inc.
Curaleaf Holdings, Inc., a multi-state cannabis retailer with 128 retail locations in the United States, manufactures packaged cannabis products. Additionally, Curaleaf International's Adven GmbH, a wholly-owned subsidiary, has begun operations in Germany, providing medicinal cannabis products. In the United States, Curaleaf's Select brand is amongst the most well-known. After acquiring Tryke Companies in November, Curaleaf expanded its operations to three additional states. The corporation currently has properties in Arizona, Nevada, and Utah in its portfolio. The company inaugurated its 45th site in Florida on March 14th.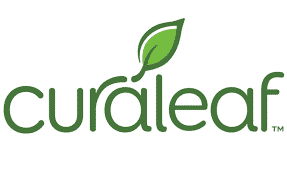 Curaleaf reported record sales of $1.2 billion for the fourth quarter and fiscal full-year 2021, up 93 percent from the previous year. In addition, the company achieved $320 million in sales and $80 million in adjusted EBITDA in the fourth quarter. In total, the corporation opened eight new retail stores in the fourth quarter of 2021, with gross profit sales of $159 million. Los Suenos Farms was also acquired, bringing the total cultivation capacity of the corporation to 4.4 million square miles.
CURLF Stock Performance
On March 18th, CURLF shares closed at $6.74, up 13.85% in the previous five trading days. The stock is currently trading in a 52-week range of $5.35-$16.35 and is down 41.19% in the past six months.
[Read More] Top Marijuana Penny Stocks Right Now? 3 With Analysts Forecasting Upside
Cresco Labs Inc.
Cresco Labs is a cannabis company with a vertically integrated business model established in the United States. In the U. S., the company is now the leading maker of branded cannabis products. According to a recent BDSA report, Cresco is the most preferred marijuana brand in Illinois and Pennsylvania. Cresco has 49 retail locations, 20 manufacturing facilities, and 47 retail licenses located throughout 11 states. As part of its expansion strategy, Sunnyside has opened its fourth dispensary in Pennsylvania. According to the company, the Good News product line will be expanded to include new consumables and vaping alternatives. In October, the company will migrate to owned brand distribution in California to increase profitability and eliminate third-party distribution. On February 7th the company opened its first location in Miami Dade, Florida, and has an upcoming Lady Lake store opening in the US.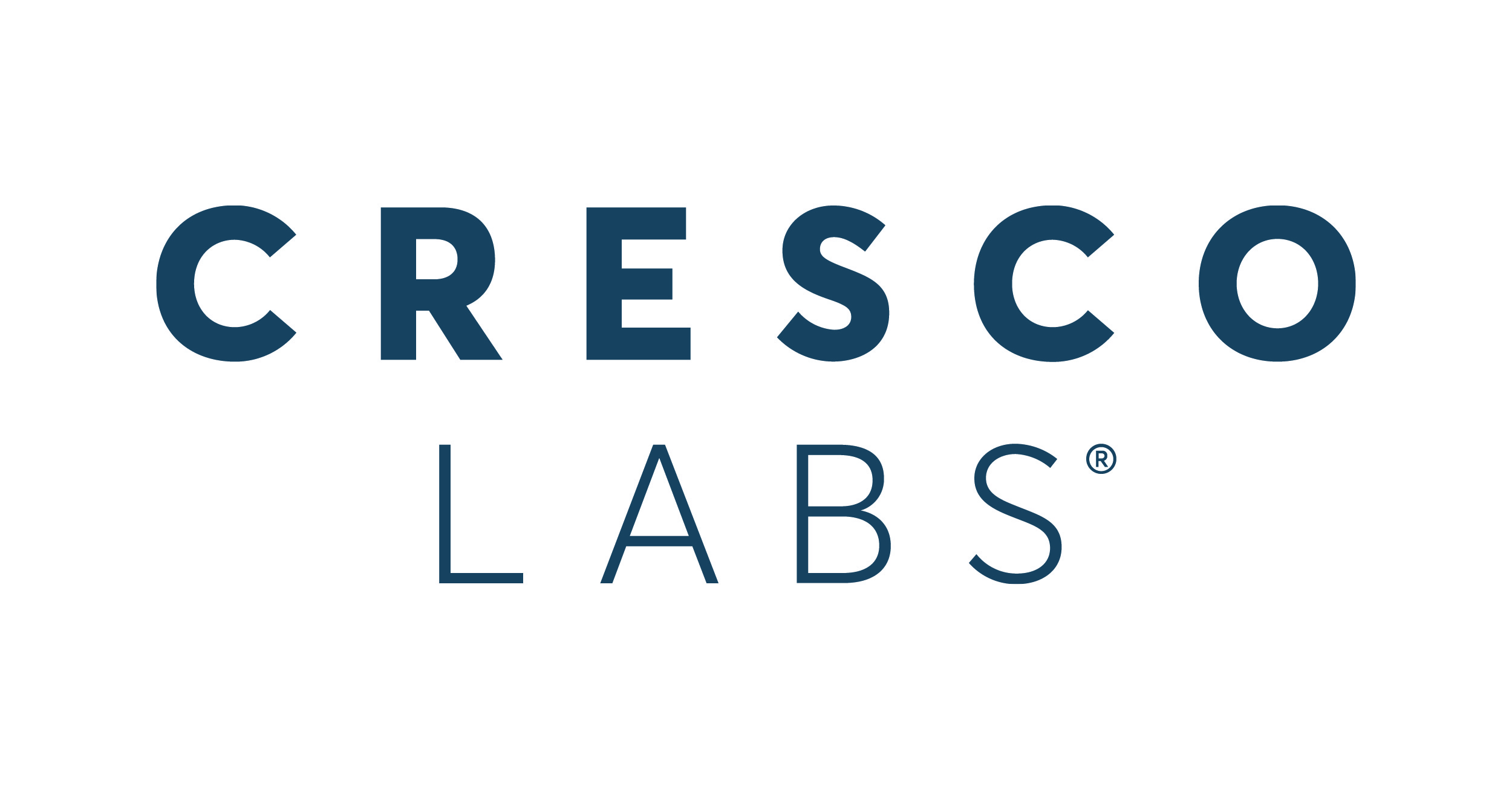 The company made $215.5 million in sales in the third quarter of 2021, up 40.6 percent year over year. As a result, Cresco earned $116.7 million in gross profit or 54.2 percent of revenue. Cresco's Adjusted EBITDA increased by 24% to $56.4 million in the most recent quarter. For the rest of 2021, the business forecasted gross profit margins of more than 50%, as well as Q4 revenues of $235-$245 million, which was consistent with its previous prediction. Another significant contributor to Cresco's loss was a $291 million impairment charge linked to changes in intangible assets because of the company's shift in strategy for its California operations.
CRLBF Stock Performance
The company will release its fourth quarter and full-year 2021 results on March 23rd before the market opens.CLRBF shares finished on March 18th at $6.36, up 6.82% for the trading day. The stock is presently trading in a 52-week price range of $5.16-$14.24, showing a 27.19 percent decline in six months.
[Read More] Top Marijuana Stocks To Buy In 2022? 3 To Watch Mid-March For Your Long-Term Portfolio
Columbia Care Inc.
Columbia Care Inc. plans to rapidly grow in New York. The business just acquired a 34-acre growing facility on Long Island, giving it one of the largest cannabis footprints on the East Coast. Columbia Care now has 131 sites, including 99 dispensaries and 32 growing and processing facilities, in 18 different cities across the United States. In October, the company established its first Missouri site, a Cannabis Dispensary. The company announced the opening of its third gLeaf dispensary in Virginia. The company announced a rebranding in the Florida market and at its retail sites on December 8th. In February, the company opened two additional facilities in West Virginia.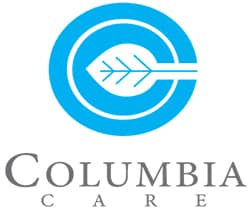 On March 14th the company reported the preliminary full-year 2021 results with full-year 2021 combined revenue of $474 million and combined adjusted EBITDA of $85 million. All these figures are records and the company is reporting preliminary US GAAP results of $460 million and adjusted EBITDA of $58 million non-GAAP. The company revised the release of its fourth-quarter and full-year 2021 results to March 24th before the market opens. CCHWF stock closed at $3.1501 on March 18th up 13.31% in the past five trading days. Currently, the stock has a 52-week price range of $2.437-$6.95 and is down 22.83% in the past six months.