Best Cannabis Stocks To Watch Before March
As Russia continues its assault on Ukraine's top marijuana stocks could see more downside with the current market volatility. At the present time, all the worlds' markets are seeing significant declines as Putin launches missiles and crosses the border in Kyiv. As Geopolitical events continue to push the markets deeper to the downside the cannabis sector is trading near new lows established in January 2022.
Although there are currently some catalysts for top pot stocks in 2022 the overall market has not allowed marijuana stocks to begin to see an uptrend. One of those catalysts is the possibility of achieving federal cannabis reform this year. As it stands new attempts in Congress to pass SAFE Banking and end federal marijuana prohibition have begun in February. In the next five years, the cannabis sector is forecast by analysts to more than double in size.
Currently, there are leading cannabis companies that are building a presence in the US and the global cannabis market. As investors begin to make a watchlist of top cannabis stocks to buy many could be at lower price points and could produce some short-term gains for active traders. With current volatility, active traders can take advantage of the price swings in marijuana stocks. In general, these active traders use day trading and swing trading strategies to produce short-term gains in the market.
Pot Stocks For Active Traders In A Volatile Market
Before making an investment in cannabis stocks it's important to do your research on a company. Looking into a company's earnings and press releases can help you find the top-performing businesses to invest in. When making these short-term trades it's important to remember these are higher-risk investments. Following how a stock is moving in the market and learning to identify grade A setups can increase your success rate in this area.
[Read More] Best Marijuana Stocks To Watch? 3 For Your Investment Portfolio
As market instability continues in February there could be an opportunity for cannabis investors to pick up some pot stocks at lower trading levels. In April the cannabis reform policy is expected to be introduced in the Senate. This could be a major catalyst for the cannabis industry and could propel marijuana stocks higher. Let's look at 3 top cannabis stocks to watch before March.
Top Marijuana Stocks To Watch Right Now
High Tide Inc. (NASDAQ: HITI)
IM Cannabis Corp. (NASDAQ: IMCC)
Red White & Bloom Brands Inc. (OTC: RWBYF)
IM Cannabis Corp.
With operations in Israel, Germany, and Canada, IMC is a global pioneer in the medical and adult-use recreational cannabis industries. The IMC brand, which is based in Israel, has reached a milestone in the Israeli medical cannabis industry, according to the company. Medical cannabis is being added to IMC's product range. The company is represented throughout Europe by Adjupharm, a German-based subsidiary, and EU-GMP-certified medicinal cannabis distributor. In addition, the company announced the completion of a state-of-the-art logistics facility in Germany, which is noteworthy. Adjupharm will be able to optimize its supply chain in the long run, including bulk cannabis repackaging, thanks to this facility. On January 19th, Focus Medical announced the arrival of 400 kg of high-quality indoor dried cannabis in Israel.

IMC introduced the WAGNERS Brand in Germany in December, supplying the country with high-quality Canadian cannabis produced indoors. In the third quarter, the company formed a partnership with cbdMD Inc. to sell cbdMD products in Israel.  Additionally, on November 15th, IMC declared third-quarter 2021 earnings, with revenues of $14.4 million, up 30% over Q2 2021. In terms of specifics, the gross margin increased to 20% in 2018 and is expected to increase to 20% in 2022. The company will begin exporting in the third quarter and adhere to agreements to secure the flow of EU-GMP goods. Rinat Efrima was named the new Chief Executive Officer of IMC Holdings in January.
IMCC Stock Performance
IMCC stock closed at $2.20 on February 23rd down 14.06% in the past five trading days. The stock has a 52-week price range of $1.56-$11.63 and is down 36.78% in the last six months. According to analysts at CNN Business IMCC stock has a 12-month average price target of $4.75 per share. In this case, this would represent an upside of 112.80% from its last trading price of $2.20.
[Read More] 3 Top Marijuana Stocks To Watch This Wednesday
High Tide Inc.
High Tide Inc is a marijuana dispensary that also sells and makes consumption equipment. The companies portfolio includes a well-known Canadian cannabis company as well as a global manufacturer and distributor of cutting-edge smoking accessories. To begin, the company created the world's largest accessories e-commerce platform. There are presently 106 High Tide branded retail locations in Canada. Blessed CBD was acquired by High Tide in October, and the company is now focused on the UK market. In November, the company opened its 60th retail cannabis store in Alberta, making it the province's largest provider. In addition, High Tide completed NuLeaf Naturals, the company's largest purchase in its history. The business finalized the purchases of Bud Room on February 10th, giving them control of Fastendr retail kiosks and Smart Locker Technology.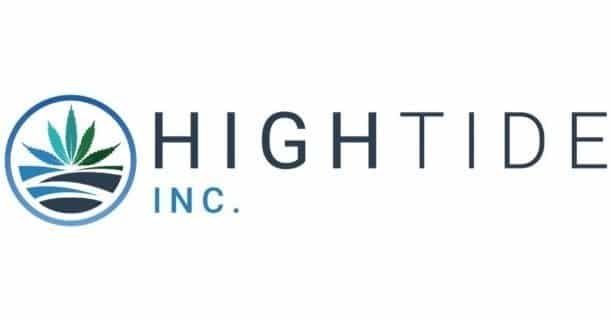 In addition, the business completed the purchase of Smoke Cartel Inc and launched the Grasscity brand, which distributes CBD products made from hemp. With the acquisition of Dankstop, a major online retailer, High Tide has continued its rapid development into the US cannabis industry. In the third quarter of 2021, the company's revenues increased by 99 percent to $48.1 million. As a result, gross earnings increased by 75% year over year to $16.7 million. The company's adjusted EBITDA has dropped from $3.4 million to $1.5 million in the last year. The decline in adjusted EBITDA is mostly due to High Tide's NASDAQ re-listing. The company confirmed a 118 percent increase in sales when it submitted its audited annual financial statement for 2021 on February 2nd.
HITI Stock Performance
The shares of HITI finished at $4.34 on February 23rd, down 8.25 % in the past five trading days. The stock is currently trading in a 52-week price range of $1.56 to $11.63, down 39.89% in the last six months. HITI stock has an average price target of C $11.58 per share, according to Tip Ranks analysts. In this example, the upside would be 107.86% over the current market price of $4.34.
[Read More] Are These Marijuana Stocks A Buy In 2022?
Red White & Bloom Brands Inc.
Red White & Bloom Brands Inc. wants to be one of the most successful multi-state cannabis companies in the country. With retail sites in Michigan, Illinois, Massachusetts, Arizona, Florida, and California, the company is primarily focused on the legal cannabis and hemp industries. RWB recently purchased Acreage Holdings Inc.'s (OTC: ACRHF) Florida business. RWB now has eight retail locations in Florida, as well as a warehouse with 114,000 square feet and a 400-square-foot office.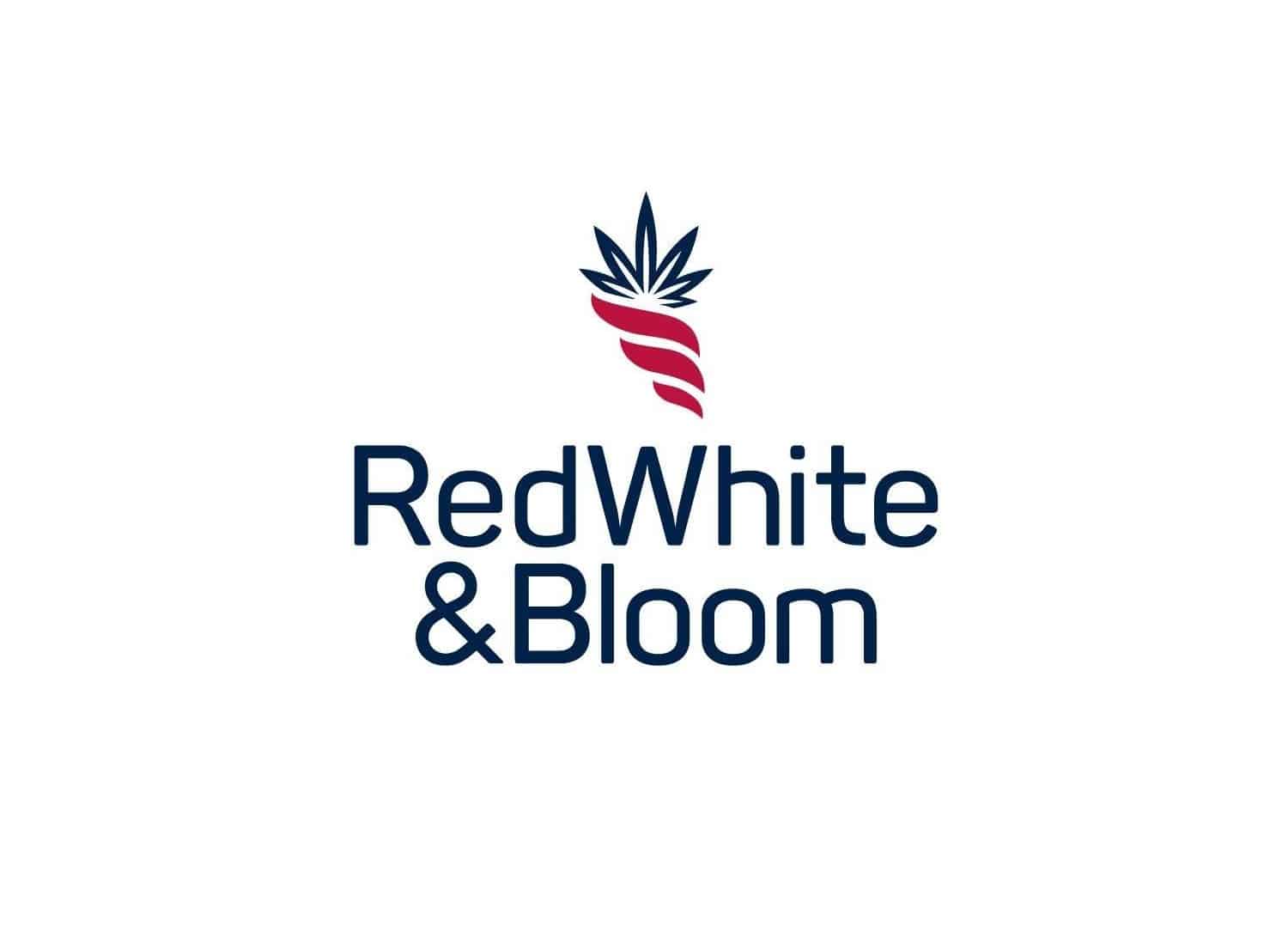 The company bought a 45,000-square-foot greenhouse on 4.7 acres in Florida in August. While the company expands its 114,000 square foot factory in Sanderson, Florida, the acquisition offers near-term cultivation capacity. On February 8th RWB closed the acquisition of PharmaCo adding 21 cannabis licenses to its footprint. In November, RWB announced financial statistics for the third quarter of 2021, revealing revenues of $11.8 million, an increase of % year over year. Additionally, in the third quarter of 2020, the company's EBITDA was $5.9 million, compared to a loss of $5.8 million the previous quarter.
In the third quarter of 2021, RWB lost $5.5 million, compared to $9.5 million in the third quarter of 2020. In the third quarter, RWB's revenues increased 386 percent year over year to $36.9 million. It's also worth mentioning that in the nine months ending September 30, 2021, the company lost $73.8 million. The company announced on January 18th that it has gotten final clearance to open its 15,000 square foot Michigan cannabis plant. RWBYF stock closed on February 23rd at $0.385 down 6.44 in the past five trading days.  The stock has a 52-week price range of $0.289-$1.48 and is down 44.56% in the past six months.