Best Cannabis Stocks For August 2022
Are the best marijuana stocks to buy now on your watchlist? When it became known that Schumer had formally presented the CAOA in the Senate, many of the top cannabis stocks to watch began to accelerate. The cannabis sector might typically continue to experience growth in August as Congress continues to work on marijuana legalization legislation.
When trading in a market like this one, day traders and swing traders often earn the most money. Some long-term investors opt to use short-term trading tactics in addition to their main long-term investments in the cannabis industry. They, therefore, stand to gain from daily fluctuations in the stock's price. Even though many analysts predict that the cannabis industry will continue to decline, it may be time to start paying attention to the cannabis stocks that are on the rise.
[Read More] 2 Marijuana Stocks For Your August Watchlist
Top Marijuana Penny Stocks For Your August Watchlist
TerrAscend Corp. (OTC: TRSSF)
Cansortium Inc. (OTC: CNTMF)
TerrAscend Corp.
TerrAscend is a cannabis company that cultivates and distributes marijuana for both medicinal and recreational use in the US and Canada. The company is a big cannabis producer in the US with facilities in Pennsylvania, New Jersey, and California. The company's primary goals are the production and sale of artisan cannabis products as well as hemp and cannabis-infused products. TerrAscend has created a variety of products in Maryland under the Kind Tree brand. The Maryland plant now produces the Kind Tree brand in 15 distinct flower kinds, and it will soon add vapes and half-gram pre-rolls to its product range.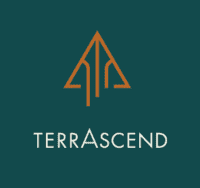 In May of this year, the company announced net sales of $49.2 million for the first quarter of 2022. Additionally, the business has a 30.5 percent gross margin and an adjusted gross profit margin of 38.4 percent. The company's adjusted EBITDA decreased to $3.3 million in the fourth quarter of 2021 from $11.9 million the prior quarter. Gage Growth Corp., a company in Michigan, was acquired; the transaction was completed in September. On January 5, TerrAscend named Ziad Ghanem as president and COO. In July, the company announced it had opened its third retail location in New Jersey, raising its total number of retail locations to 27. The business first made Khalifa Kush available in Michigan's Gage dispensaries in June. TerrAscend will release its second quarter 2022 results on August 11th after the close.
TRSSF stock closed at $2.38 on August 8th up 1.71% in the past five trading days. Currently, the stock has a 52-week price range of $2.17-$8.892 and is down 61.08% year to date. According to analysts at Tip Ranks TRSSF stock has a 12-month average price target of $5.17 per share. In this case, this would represent an upside of 117.10% from its last trading price of $2.38.
[Read More] Top Canadian And Ancillary Cannabis Stocks In August 2022
Cansortium Inc.
Focused on manufacturing top-notch marijuana, Cansortium Inc. is a cannabis company situated in Florida. The company now has locations in Texas, Michigan, and Pennsylvania. With a $90 million loan and stock agreement, Cansortium is expanding its reach in Florida and Pennsylvania this year. The business just launched a dispensary in Fruitland Park, Florida. Cansortium has 27 dispensaries in Florida, making it one of the largest dispensary networks in the state. Under the Fluent brand, Fluent provides a wide selection of quality dried flower, consumables, full-spectrum extracts, cartridges, and lotions.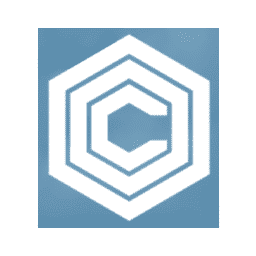 In June the company filed its 2021 audited statements and its first quarter 202 interim results. In general, full-year 2021 revenue increased 25% to $65.4 million compared to $52.4 million. Adjusted gross profit increased 34% to $41.9 million or 64.1% of revenue, compared to $31.4 million or 59.9% of revenue. In addition, Adjusted EBITDA increased 90% to $19.6 million or 29.9% of revenue, compared to $10.3 million or 19.6% of revenue. For the first quarter of 2022 revenue increased 30% to $19.7 million compared to $15.1 million. The Company continues to expect revenue in 2022 to range between $90-$95 million, reflecting an approximate 40% increase from 2021. Fluent currently has extra greenhouse facilities in Homestead and Sweetwater because of Cansortium's Florida cultivation.
On August 8th, CNTMF stock finished at $0.1794, down 3.70% in the past month. The stock is now trading in a 52-week price range of $0.132-$0.91 and is down 73.23 percent year to date.
[Read More] 2 Marijuana Stocks For Your Monday Watchlist
Investing In The Best Cannabis Stocks In 2022
You may find the best prospects in the industry by looking at a company's finances and press releases. It's important to independently research a company before considering a position. By improving your use of technical indicators and chart patterns, you may be able to carry out more profitable trades. Due to the cannabis industry's fast domestic and global expansion, short-term traders may benefit from the current market conditions. During a downturn, you could find it helpful to learn a range of trading strategies. These might be among the best US marijuana stocks to include in your portfolio in July 2022.