Best Cannabis Stocks For Your Long-Term Portfolio In 2022
Do you intend to invest for the long term in the top marijuana stocks? In general, finding long-term investments with stability may be challenging given the market volatility associated with the best cannabis stocks to watch right now. Over the long term, cannabis REITs have been among the greatest performers on the marijuana stock market. Some may be getting ready for another run given their stellar investor returns over the previous five years.
Cannabis REITs have been among the best-performing marijuana equities for long-term investing in recent years. One reason for this is the fact that many marijuana REITs offer shareholders dividends, which is still unusual for cannabis companies. As a result, these top marijuana stocks have garnered interest from numerous institutional investors and private equity organizations.
Additionally, it is expected that over the next five years, the cannabis business would more than double in size, supporting the steady expansion of marijuana REITs. Let's look at two of the top cannabis stocks for your long-term portfolio right now if you're an investor seeking long-term holdings in the industry.
[Read More] Top Marijuana Stocks To Buy This Month?
Best Marijuana Stocks For Your Long-Term Portfolio In 2022
Innovative Industrial Properties, Inc. (NYSE: IIPR)
Power REIT (NYSE: PW)
Innovative Industrial Properties, Inc.
Cannabis REIT Innovative Industrial Properties, Inc. focuses on the US legal cannabis market. 7.7 million square feet of rentable space are now available to the corporation, and 2.5 million more are anticipated soon. Most of these structures are fully leased, with an average lease term of 16.4 years. The company currently has 111 properties distributed throughout 19 states. IIP had spent $2.4 billion on property renovations as of April, with an extra $227.1 million in projected rent payments. The company anticipates that as it continues to purchase properties, notably in Pennsylvania and Massachusetts, its lease portfolio will expand significantly in 2022.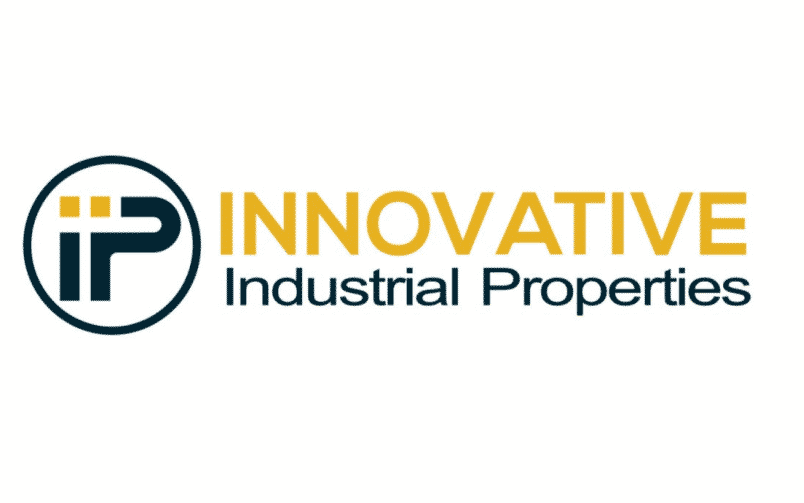 IIP reported results for the second quarter of 2022, with total revenues of over $70.5 million. This is up 44% from the same period the previous year. Additionally, the firm reported AFFO of about $60.1 million, or $2.14 per diluted share, and net income for the quarter of about $39.9 million, or $1.42 per diluted share, for common stockholders. IIP increased its quarterly dividend by 25% from the second quarter of 2021 to $1.75 per common share, or an annualized dividend of $7.00 per share, which was distributed on July 15, 2022, to stockholders of record as of June 30, 2022. Also, at a site in Pennsylvania, the company increased its real estate partnership with Green Thumb Industries. The 300,000-square-foot complex has a $94.6 million total investment from IIP.
IIPR Stock Performance
On September 7th, IIPR stock closed at $89.79 and is down 4.89% in the past month. The stock is currently trading in a 52-week price range of $87.47-$288.02, down 65.85% year to date. IIPR stock has a 12-month median price target of $142.50 per share, according to CNN Business analysts. In this forecast, this would be a 58.76% increase over the previous trade price of $89.79.
[Read More] Top Marijuana Penny Stocks Right Now? 3 For Your List In September
Power REIT (PW)
Power REIT's primary objective is to become a real estate investment trust that focuses on long-term investments with superior risk-adjusted returns. At the present time, more greenhouses and processing facilities are currently being added to Power REIT's portfolio of CEA buildings. The leases for the buildings have been taken over by tenants who have been given the authorization to grow medical marijuana on the property. In general, Power REIT will use the money to finish making the required upgrades to the assets that are ready for development. Power REIT owns greenhouse facilities with space for future growth.

PW delivered its second quarter 2022 results reporting a core FFO of $0.41 per share. This is in comparison to the core FFO per share of $0.51 for the comparable period in 2021. In addition, the core FFO for the period ended June 30, 2022, of $0.41 per share compares to $0.40 per share for the quarter ended March 31, 2022. At the present time, PW has 22 Controlled Environment Agriculture (CEA) properties in the form of greenhouses totaling more than 2.2 million square feet. Also, PW has 7 solar farm ground leases totaling 601 acres; and 112 miles of railroad property. The Trust paid quarterly dividends of approximately $163,000 ($0.484375 per share) on Power REIT's 7.75% series a cumulative redeemable perpetual preferred stock.
PW Stock Performance
PW stock closed on September 8th at $15.18 up 2.43% for the last month of trading. Currently, the stock has a 52-week price range of $11.04-$81.99 and is down 77.96% year to date. According to analysts at CNN Business PW stock has a consensus price target of $44 per share. In this case, this would represent an upside of 199.73% from its last trading price of $15.18.
[Read More] Best US Cannabis Stocks To Add To Your Watchlist This Week
Pot Stock Investments In September For Long Holds
For new investors searching for long-term investments to enter the cannabis sector, cannabis REITs can be a great choice. In addition, you should always conduct your own research before making an investment in a company. To find companies that are the best investments, it's important to look at their financial statements and press releases. In general, these top marijuana stocks might be the ones to watch now in September if you want to make long-term investments.