Best Cannabis Stocks For Q4 2022
Are you currently looking for the top marijuana stocks? The top cannabis stocks started to gather traction in July and August 2022 after reaching fresh lows. One approach to benefit from the current market volatility is through short-term trading. The most volatile cannabis stocks to buy are typically cannabis penny stocks. You might be able to expand the size of your portfolio by making both short- and long-term investments at the present market value levels.
The short-term potential of marijuana penny stocks has been acknowledged in the current trading environment. For those who do not know, a penny stock is any equity that trades for less than $5 a share. Cannabis penny stocks have a history of experiencing significant price fluctuations, which might make swing and day trading profitable.
Many professional traders are currently taking positions in some of the best penny marijuana stocks by taking advantage of the cheaper price points. Like the rest of the market, the cannabis industry is likely preparing for a potential drop. Let's examine more closely three of the top marijuana penny stocks on your list as the overall markets continue to show symptoms of deterioration.
[Read More] 3 Marijuana Stocks To Buy Mid-September?
Top Cannabis Stocks To Watch Under $1
Lowell Farms Inc. (OTC: LOWLF)
StateHouse Holdings Inc. (OTC: STHZF)
Lowell Farms Inc.
The well-known cannabis business Lowell Farms Inc., which has its corporate office in California, is rapidly growing its market share. The primary objectives of the organization are to develop outstanding cannabis brand licenses, artisan craft cannabis growing, and cutting-edge production capabilities. There is a license agreement between the company and Ascend Wellness Holdings. The two companies will collaborate to offer the Lowell Smokes brand to dispensaries in Massachusetts and Illinois. Ascend and Lowell made the formal announcement that Lowell Smokes will now deliver in Michigan in November. According to the company, Illinois will also have access to the well-known Lowell Smokes pre-roll bundles.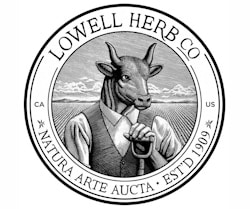 Sales for the company's second quarter of 2022 were $13.2 million, up 6% from the prior quarter but down 13% from the first quarter of 2021, according to statistics provided on August 9th. Because of the lower price, bulk flower sales revenue grew 94% sequentially but down 37% from Q2 2022 levels. Additionally, Lowell brand sales continue to be very strong, accounting for 66% of CPG sales as opposed to 60% the year prior. The business's net loss for the first quarter climbed to $4.6 million from losses of $4.1 million in the preceding quarter and $0.7 million in the following quarter. Lowell Farm Services, a pioneering cannabis processing business in the Salinas Valley, keeps improving operational efficiency with a stronger emphasis on scalability and more customers.
The shares of LOWLF closed at $0.1917, on September 14th down 16.65% in the last month of trading. The stock is now trading in a 52-week price range of $0.176-$1.20 and is down 39.79% year to date.
[Read More] Top Ancillary Cannabis Stocks For Your September Watchlist
StateHouse Holdings Inc.
StateHouse Holdings was one of the first six American businesses to be granted a cannabis license. Two more locations were opened by the business, which was originally known as Harborside. This brings its total number of establishments in California and Oregon to 13. StateHouse started expanding its presence in California in 2021, and it is anticipated that it will continue to do so in the future. The Salinas growing facility for StateHouse has expanded, enabling year-round production and a crop capacity that has more than doubled. The company successfully bought Urbn Leaf on March 1st, and Loudpack was also acquired in March.

StateHouse reports that net revenues increased by 38.8% on a year-over-year basis to $17.2 million in the first quarter of 2022. These data include Urbn Leaf's monthly donation but exclude Loudpack's participation. According to the organization, Felicia Snyder has joined the Harborside board of directors. She helped Tokyo Smoke, one of Canada's most well-known cannabis brands and cannabis shops, grow through a merger with Doja Cannabis and a subsequent sale to Canopy Growth Corporation. At Harborside Inc., early integration procedures are also almost complete and could save the business $10.3 million a year.
STHZF stock closed at $0.22 on September 14th    and has a 52-week price range of $0.209-$0.91.
[Read More] 2 Marijuana Stocks To Watch This Week For Better Momentum
Trading Penny Pot Stocks In The Current Market
Finding the best prospects in the cannabis industry is easier when looking at a company's financials and press releases. It's also essential to research a company on your own before taking a position. Your chances of executing good trades may rise if you become more knowledgeable about technical indicators and chart patterns. The local and international cannabis markets are both growing swiftly, which can appeal to those who prefer short-term trading. In this market, learning a range of trading techniques may be beneficial. These marijuana penny stocks may be among your finest choices for your watchlist for September 2022.