Best Marijuana Stocks For Q2 2022
Are you Looking for marijuana stocks to watch for your long-term portfolio? As new possibilities of federal cannabis reform begin in Congress the best cannabis stocks to invest in have shown some momentum in the last 2 weeks of trading. In the House, lawmakers are scheduled to vote on the MORE Act which could be a catalyst for the cannabis sector once passed in 2022. Although the MORE Act has been stopped in the Senate on previous attempts lawmakers there recently passed a marijuana research bill unanimously that could mean favorable conditions for cannabis reform.
In addition to the MORE Act in April, Chuck Schumer is expected to formally introduce his federal marijuana legalization bill to lawmakers. All these legislations could be a catalyst for cannabis stocks in the coming weeks. At the present time, the cannabis industry has been growing at a rapid rate across the US and the global markets. According to a recent Grand View Research Report, the legal marijuana market will be worth $70.6 billion by 2028.
Currently, the market is expected to expand at a CARG of 26.7% from 2021 to 2028. Because the cannabis sector began the year establishing new lows many top cannabis stocks could be primed for long-term investing. There are many ways to invest in the growing market, but top pot stocks are known for extreme volatility. This makes it difficult to establish a position in some of the top marijuana stocks to buy in 2022. But there are some ancillary cannabis stocks that have displayed more stability than the rest of the sector.
Long Term Investing In Ancillary Pot Stocks Right Now
In general, some top ancillary marijuana stocks have shown long-term potential for cannabis investors. Some of these marijuana stocks also provide a dividend for long-term shareholders. As the cannabis sector continues to show momentum heading into April it could be time to start long-term positions in cannabis.
[Read More] 3 Marijuana Stocks To Watch Before April Begins
Before investing in cannabis stocks, it's important to do your own research on a company. Looking into a company's finances and news can help you find the best companies to invest in. In addition, watching how a stock moves in the market can help you establish the best entry levels for your investments. Let's look at 3 top ancillary marijuana stocks for your long-term portfolio in 2022.
Best Marijuana Stocks To Watch For Your Long Term Portfolio In 2022
Innovative Industrial Properties, Inc. (NYSE: IIPR)
The Scotts Miracle-Gro Company (NYSE: SMG)
AFC Gamma, Inc. (NASDAQ: AFCG)
Innovative Industrial Properties, Inc.
Innovative Industrial Properties, Inc., a real estate investment trust focused on the regulated cannabis market in the United States, is one of the major marijuana REITs. The company effectively has 7.7 million square feet of rentable space, with plans to add another 2.7 million square feet soon. Most of these properties are fully leased, with an average lease term of 16.7 years. Currently, the corporation operates 105 properties in 19 states. IIP has committed $1.5 billion and guaranteed another $391.7 million in tenant payments for property renovations as of February 10th. IIP continues to acquire properties, mostly in Pennsylvania and Massachusetts and anticipates a major increase in its lease portfolio in 2021. The exchange of $2.3 million in cash and 1,684.237 shares for $110 million in exchangeable senior notes due in 2024 may have dragged down IIPR stock.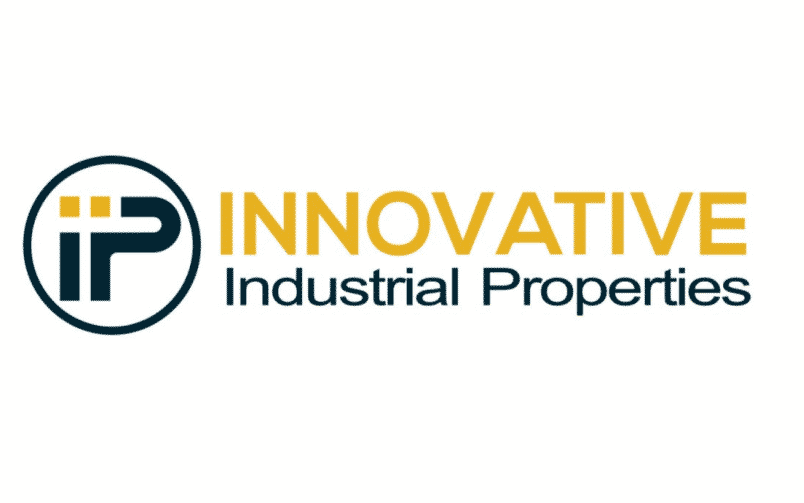 IIP reported total revenue of $204.6 million for the fourth quarter and full-year 2021 on February 23rd. A total of $112.6 million in net income is attributable to ordinary stockholders. In 2021, the company declared a dividend to stockholders of $5.72 per share, up 28 percent from the previous year. IIP also put $714 million towards new purchases and existing assets, as well as building loans. The company adds 27 properties to its portfolio in Colorado, Pennsylvania, and North Dakota by the end of 2021.
IIPR Stock Performance
The shares of IIPR closed at $203.05 on March 29th, up 3.43 percent in the past five days of trade. The company is presently trading in a 52-week price range of $162.81-$288.02, representing a year-to-date loss of 22.77 percent. According to Tip Ranks analysts, IIPR stock has a 12-month consensus price target of $262.80 per share. In this case, the gain over the previous transaction price of $203.05. is 29.43 percent.
[Read More] Top Canadian Marijuana Stocks To Buy? 3 To Watch Right Now
The Scotts Miracle-Gro Company
Scotts Miracle-Gro, one of the world's top marketers of branded consumer lawn and gardening goods, has a cannabis business. Hawthorne Gardening, the company's wholly-owned subsidiary, is a well-known distributor of fertilizers, lights, and hydroponic equipment for cannabis growing. Scotts introduced Luxx Lighting and True Liberty Bags to the Hawthorne portfolio on January 6th. As a result of the acquisition, Hawthorne's industry-leading lighting portfolio will be reinforced. However, despite a slowdown in Hawthorne sales, the company kept its full-year forecast.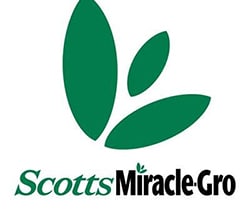 Scotts issued a business update on March 8th, lowering its Hawthorne and non-GAAP adjusted EPS outlooks. Because of an excess of cannabis, which is causing a delay in indoor and outdoor growing, the business now anticipates Hawthorne sales to drop by 15-25 percent.
Words From The CFO
"We believe Hawthorne sales have found the bottom in terms of average daily volume," Miller explained. "However, there is a seasonal element to the business that would normally be in play by now that has not materialized to the extent we anticipated. While sales volume has begun to improve recently, the year-over-year rate of decline has expanded, and that trend appears likely to carry through March."

Chief Financial Officer Cory Miller
SMG Stock Performance
SMG stock closed at $125.69 on March 29th down 10.26% in the last month. Currently, the stock has a 52-week price range of $110.81.74-$254.34 and is down 21.93% year to date. According to analysts at CNN Business SMG stock has a 12-month price target of $160 per share. This forecast represents an increase of 27.29% from its last trading price of $125.69.
[Read More] 
AFC Gamma, Inc.
AFC Gamma, Inc. is a well-known cannabis company with healthy cash flow and operations. The company, founded in 2020, specialized in real estate security and other collateral, as well as places with strong supply/demand fundamentals and suitable legislative conditions. First-lien loans, mortgage loans, construction loans, bridge financings, and other atypical financing solutions are the focus of AFCG. AFC Gamma's most recent efforts have been focused on the cannabis industry's increasing expansion. With Verano Holdings Corp., the company agreed to a $250 million credit upsize and a $100 million option in October (OTC: VRNOF).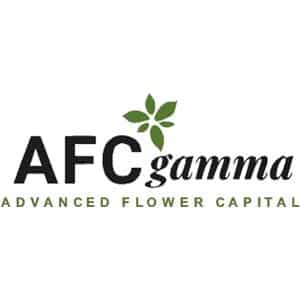 On March 10th, AFC Gamma released their fourth quarter and full-year 2021 results. In 2021, the company earned $21 million in net income or $1.57 per basic weighted average share. Additionally, the company earned $24.7 million in distributable profits, or $1.85 per share. In 2021, the company also closed $341.3 million in fresh commitments. In January, the company announced gross originations of $127.3 million for the fourth quarter of 2021. AFC Gamma has provided Acreage Holdings, Inc. (OTC: ACRHF) with a $150 million credit facility to help it accomplish its expansion plans. On January 5th, the company announced the pricing of its public offering of 3 million common equity shares at $20.50 per share. The estimated gross proceeds are $61.5 million before deducting underwriting discounts and commissions.
AFCG Stock Performance
AFCG stock ended at $20.53 on March 29th, up 3.95 % from the previous month. The stock is down 9.80% year to date, with a price range of $18.07 to $25.50. Tip Ranks analysts estimate a 12-month average price of $24.00 per share for AFCG shares. This forecast indicates a 16.90 percent gain over the stock's most recent trading price of $20.53.