Which Marijuana Stocks Are Investors Watching Right Now?
Over the last week or so some marijuana stocks have been trading betters than others. With this up and down behavior in the sector, some investors are seeing small gains while others are not. However, with some companies showing some pullback it could be a chance to find marijuana stocks to buy. Yet if you are still scanning the sector then focusing on the best cannabis stocks to watch could be a better starting point. Right now there is a good amount of volatile action taking place. But for the better part of 2022 even with more upward action than in 2021 companies are still falling. However, outside of the market, the cannabis industry is looking strong.
The progress and growth of the industry as a whole are keeping some interested in investing in marijuana stocks. When you see a cannabis company open a new store or add new products it is a sign of success and oftentimes increased profitability. Some investors feel that the cannabis companies that are profitable outside of the market will be the first ones to feel any upside inside of the market. Meaning as people buy top marijuana stocks based on the business they feel the more successful companies stand a better chance of recovering in the market sooner.
Marijuana Stocks And Making The Right Investment
Still when it comes to investing in marijuana stocks always do your homework. Make sure the company is up to date and showing some kind of profitability and progress. When you do your research into some cannabis companies there are those that have some issues to sort. Now, this does not mean it is a bad investment but it is more of a risk than companies that are thriving. The marijuana companies mentioned below are some options to consider if you are looking to invest in marijuana stocks.
Marijuana Stocks To Watch Right Now In 2022
Greenlane Holdings, Inc. (NASDAQ:GNLN)
Clever Leaves Holdings Inc. (NASDAQ:CLVR)
Agrify Corporation (NASDAQ:AGFY)
Greenlane Holdings, Inc.
Greenlane Holdings, Inc. develops precision hardware and software cultivation and extraction solutions for the cannabis and hemp industry in the United States. The company has released its first-quarter 2022 results. Important highlights are total revenue for Q1 2022 increased 37% to $46.5 million. This increase is compared to the $34.0 million made for Q1 2021. During this time the company strengthened leadership diversity and industry expertise.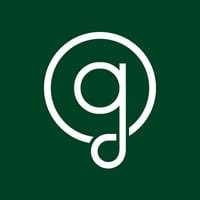 This was done with the appointments of Darsh Dahya as Chief Accounting Officer and Renah Persofsky as Board Director. Next Greenlane entered an agreement with Universal Distribution to distribute Greenlane Brands in Latin America. Also, Greenlane completed a reduction in force in March 2022. From this the company expects it to result in approximately $8.0 million in annualized cash compensation cost savings.
Words From The CEO
"Building on a record and transformational 2021, we made meaningful progress executing on our strategic 2022 plan in Q1 2022, from reducing our corporate headcount to focusing more on our higher-margin Greenlane Brands," said Nick Kovacevich, CEO of Greenlane. "Total revenue increased 37% to $46.5 million, driven primarily by the KushCo merger.
[Read More] Best Cannabis Stocks To Watch On The Nasdaq For Mid May 2022
Clever Leaves Holdings Inc.
Clever Leaves Holdings Inc. operates as a cannabis company. The company operates through two segments, Cannabinoid and Non-Cannabinoid. The Cannabinoid segment engages in the cultivation, extraction, manufacturing, commercialization, and distribution of cannabinoid products internationally. In recent news, Clever Leaves has released its Q1 2022 results.

Some key mentions are revenue increased 50 percent YoY to $5.2 million. Commercial progress across target markets demonstrates strong execution of redefined growth strategy. Additional proactive steps are taken to enhance the company's cost structure. Significant debt pay down achieved subsequent to quarter-end. As well as reiterating the previously provided 2022 outlook.
Words From The Company
"Our first quarter performance reflects our strong execution on our redefined growth strategy," said Andres Fajardo, CEO of Clever Leaves. "
[Read More] Best New Jersey Marijuana Stocks To Buy? 4 To Watch Right Now
Agrify Corporation
Agrify Corporation develops precision hardware and software cultivation and extraction solutions for the cannabis and hemp industry in the United States. Back on May 11th, the company released its Q1 2022 earnings. During that time the company reached $26.0 million in revenue. This made for an increase of 271% compared to $7.0 million for the prior-year period. As well gross profit for the first quarter totaled $4.2 million, These figures are compared to $(540) thousand, or (7.7)% of revenue, back in 2021. Operating expenses were $13.9 million for the first quarter, compared to $6.0 million in the prior-year period. The comparative increase in the first-quarter operating expenses is largely attributable to overall growth in the scale of the Company's core business.

Plus the recent acquisitions, and increases in amortization expense associated with the intangible assets identified as part of the company's recently completed acquisitions. As well as direct acquisition-related costs, an investment banker termination fee, and restructuring charges. Also in recent news, Agrify announced a $2 million agreement with Michigan-based Boone Labs to outfit its new production facility. Boone Labs will be the first customer to leverage Agrify's full suite of offerings, across cultivation, extraction, and consumer brands. The intention is to create a fully operational cannabis production business.