Top Cannabis Stocks For June 2022
The market's top marijuana stocks have begun the month of June with some upward momentum. The top cannabis stocks to watch fell to fresh 52-week lows in May and now appear to be attempting to recover. However, many analysts believe that the markets will fall throughout the summer months. Many analysts believe that the current bear market rally is a trap for long-term investors. Trading on a short-term basis is one technique many active traders are using to advantage of the present market volatility. To begin June, marijuana penny stocks have seen the most percentage increases in the cannabis market.
For those who are unfamiliar with penny stocks, these are any equities that trade for less than $5. Active traders utilize day trading and swing trading techniques to profit on short-term momentum in cannabis stocks, which are considered a greater risk-reward investment. One advantage of penny stocks is that they allow investors to take greater positions with less money. This allows them to profit from smaller price movements. Furthermore, many of these traders employ chart patterns and technical indicators to help them make more successful trades.
Although many analysts believe the entire market will continue to decline, it may be time to start keeping an eye on the cannabis penny companies that are gaining ground. With significant market volatility expected to persist in 2022, let's look at four top marijuana penny stocks for your list next week.
[Read More] Best Marijuana Stocks To Buy? 3 US MSOs To Watch In June
Best Marijuana Stocks To Watch In June 2022
Harborside Inc.
Harborside Inc. was one of the first six companies in the United States to get a license. The company announced the launch of two additional retail outlets on May 11th, increasing the total number of stores in California and Oregon to 13. Harborside began growing its footprint in California in 2021, and it is expected to do so in the future. Harborside's Salinas growing facility has been upgraded, more than tripling yearly crop capacity and allowing year-round production. On March 1st, the company completed the acquisition of Urbn Leaf, while the acquisition of Loudpack also closed in March.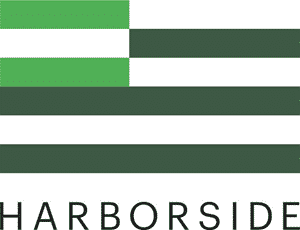 Harborside released financial results for the first quarter of 2022, with net revenues up 38.8% year over year to $17.2 million. These values include Urbn Leaf's one-month contribution but not Loudpack's non-contribution. Felicia Snyder has joined Harborside's board of directors, according to the corporation. She was a founding executive of Tokyo Smoke, one of Canada's most well-known cannabis brands and a prominent Canadian cannabis retailer, where she assisted in the company's growth through a merger with Doja Cannabis and subsequent sale to Canopy Growth Corporation. In addition, Harborside Inc. is nearing the completion of early integration procedures that are estimated to save $10.3 million annually. HBORF stock is trading at $0.39 on June 3rd up 6.09% in the last five trading days. Currently, the stock has a 52-week price range of $0.25-$1.922 and is up 6.89% year to date.
[Read More] Top Marijuana Stocks To Watch Right Now In June
Lowell Farms Inc.
Lowell Farms Inc is a cannabis company based in California that is rapidly expanding its market share. The company's main goals are to build an award-winning portfolio of licensed cannabis brands for cannabis consumers, as well as to create creative production skills, artisan craft cannabis cultivation, and to build an award-winning portfolio of licensed cannabis brands for cannabis consumers. Ascend Wellness Holdings has signed a licensing arrangement with the company. The two companies will work together to provide the Lowell Smokes brand to dispensaries in Massachusetts and Illinois. Lowell and Ascend announced in November that the Lowell Smokes brand will be expanding to Michigan. The well-known Lowell Smokes pre-roll packets will also be accessible in Illinois, according to the company.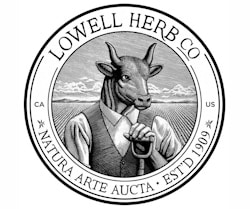 Lowell Farms announced financial results, with revenue of $12.4 million in the first quarter of 2022, up 13% from the first quarter of 2021. CPG sales climbed 10% sequentially, owing mostly to pre-roll and packaged flower revenue growth. Furthermore, the gross margin in the first quarter was 12.7 percent, compared to a negative 12.3 percent sequentially and a negative 13.4 percent year over year. The company lost $4.1 million in the first quarter, compared to a loss of $10.0 million the previous quarter. In May the company closed the month by acquiring automated pre-roll manufacturing assets from Canadian innovator All Good Collective. The shares of LOWLF closed at $0.28, on June 3rd up 8.78% in the past five trading days. The stock is now trading in a 52-week price range of $0.187-$1.38 and is up 15.56% in the past month.
[Read More] Long-Term Marijuana Stocks To Buy? 3 Cannabis REITs For Your Watchlist
Planet 13 Holdings Inc.
In Orange County, the Planet 13 superstore, which is currently California's largest dispensary complex, debuted in 2021. The company is based in Nevada, and it has garnered honors for its cultivation, production, and dispensary operations on the Las Vegas strip. Planet 13 is notable for its 112,000-square-foot Superstore dispensary on the Las Vegas strip. Planet 13 is home to the two largest superstore dispensaries in the world. The Medezin shop, a smaller replica of the company's main store that combines a larger retail area with a tiny dispensary, has also opened. The company completed the vertically integrated purchase of Next Green Wave in California on March 2nd.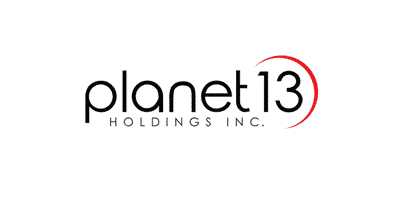 In May, the company announced its first-quarter 2022 results, which showed sales of $25.7 million, up 8% from Q1 2021. In addition, the company generated $2.6 million in Adjusted EBITDA in Q1 2022. As a result, the company lost $2.1 million in the first quarter of 2022, compared to $6.0 million in the first quarter of 2021. Gross profit was $12.9 million or 50.2% as compared to $13.0 million or 54.7%. Planet 13 announced on May 10th that it has signed a lease for its second dispensary in Florida.PLNHF stock closed on June 3rd at $1.54 up 3.36% in the past five trading days. Currently, the stock has a 52- week price range of $1.37-$7.27 and is down 47.97% year to date.
[Read More] 3 Marijuana Tech Stocks To Watch This Month
Goodness Growth Holdings, Inc.
Goodness Growth Holdings, Inc. is a cannabis and intellectual property company dedicated to commercializing science, technology, and engineering. Resurgent Biosciences, a Goodness Growth subsidiary, wants to expand into psychedelic medicine clinical research. Currently, the company operates 18 retail dispensaries around the country. Goodness Growth acquired four cannabis licenses in Nevada before changing its name. With these licenses, Goodness will be allowed to grow and manufacture cannabis for both the medicinal and recreational markets in Nevada. According to the company, the Charm City Medicus Dispensary in Maryland was finished on November 22nd. Goodness' position in the Maryland medicinal cannabis sector is strengthened because of this agreement.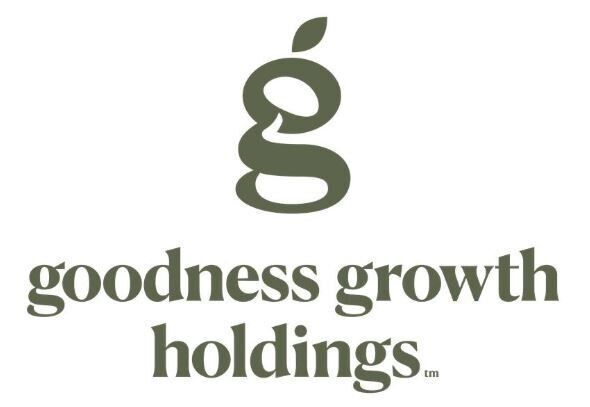 The company announced its first-quarter 2022 results in May, with GAAP sales of $15.6 million, up 18.2 percent from the previous year. In addition, gross profit was $2.5 million, or 15.9% of revenue, compared to $5.6 million, or 42.6 percent of revenue, in the first quarter of the previous year. The corporation lost $14.6 million in the first quarter of 2022, compared to $6.9 million in the first quarter of 2021. In February, the company entered into a formal arrangement agreement with Verano Holdings Corp. (OTC: VRNOF) for a $413 million purchase. On June 3rd, GDNSF stock closed at $1.68, up 13.51% over the past five trading days. The stock is currently trading in a 52-week price range of $1.20-$2.65 and is up 23.99% in the past six months.
Best Cannabis Stocks Under $2 In 2022
It's critical to conduct your own research on a company before investing in cannabis stocks. You can locate the best-performing companies to invest in by looking at their press releases and financial statements. There are a few catalysts that might resurrect cannabis stocks in the market in 2022. Any cannabis reform legislation that becomes law on the federal level could be a potential momentum generator for top marijuana penny stocks. As different legislation was submitted to Congress in 2021, numerous cannabis stocks saw triple-digit percentage increases. With that in mind, keep an eye on these top marijuana stocks in June.