Top Cannabis Stocks Heading Into Q2 2022
Are you looking for ways to invest in marijuana stocks in 2022? One area that is positioned to grow alongside the cannabis industry is ancillary cannabis companies. Ancillary cannabis companies are those companies that provide support to the cannabis industry without touching the actual plant. Many of these leading companies are well-positioned to see growth as the cannabis market expands in the next five years. In general, there are some companies that facilitate the cultivation of cannabis. These companies provide the lighting, hydroponic equipment, and organic nutrients for growing cannabis.
At its current pace, many analysts are forecasting the cannabis industry will more than double in the next five years. As the demand for cannabis grows in the US and globally these companies are positioned to supply the equipment needed to continue producing high-grade marijuana. In March many leading cannabis companies are delivering earnings that show strong revenue growth for 2021. Although ancillary marijuana stocks began in 2022 reaching new lows in the market the cannabis industry has been growing rapidly.
As more states legalize cannabis use new markets continue to fuel this growth. Because ancillary cannabis stocks do not directly produce cannabis they already trade on the Nasdaq and NYSE, unlike vertically integrated US cannabis stocks. In some cases, they even offer a dividend for long-term shareholders. As we head into April renewed attempts to pass federal marijuana legalization could become a catalyst for top pot stocks.
Investing In Ancillary Pot Stocks With Market Volatility In 2022
Before investing in ancillary cannabis stocks in 2022 it's important to do your research on these companies. Reviewing a company's financial results and press releases can help you find the top performers in the market.  Additionally studying how a stock behaves in the market and using technical indicators to establish grade A setups can increase your success when investing. As we continue to see significant market volatility in 2022 being an active investor is a better way to navigate price swings. As we head into April let's look at 3 top ancillary cannabis stocks for your watchlist right now.
[Read More] Cannabis Industry Trends To Watch For In 2022
Best Ancillary Marijuana Stocks To Watch Before April
The Scotts Miracle-Gro Company (NYSE: SMG)
Hydrofarm Holdings Group, Inc. (NASDAQ: HYFM)
GrowGeneration Corp. (NASDAQ: GRWG)
The Scotts Miracle-Gro Company
Scotts Miracle-Gro, one of the world's largest marketers of branded consumer lawn and gardening products, is also involved in the cannabis industry. The company's fully owned subsidiary, Hawthorne Gardening, is a well-known provider of fertilizers, lighting, and hydroponic equipment used in the cannabis cultivation process. On January 6th, Scotts added Luxx Lighting and True Liberty Bags to the Hawthorne portfolio. Hawthorne's industry-leading lighting portfolio will be strengthened because of the purchase. Moreover, despite a slowdown in Hawthorne sales, the business maintained its full-year estimate.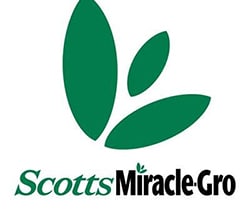 On March 8th Scotts provided a business update that reduces its outlook for Hawthorne and non-GAAP adjusted EPS. The company now expects Hawthorne sales to decline by 15-25 percent because of an oversupply of cannabis that is leading to a slowdown in indoor and outdoor cultivation.
Words From The CFO
"We believe Hawthorne sales have found the bottom in terms of average daily volume.  However, there is a seasonal element to the business that would normally be in play by now that has not materialized to the extent we anticipated. While sales volume has begun to improve recently, the year-over-year rate of decline has expanded, and that trend appears likely to carry through March."

Chief Financial Officer Cory Miller
SMG Stock Performance
SMG stock closed at $131.67 on March 18th down 4.23% in the last month. Currently, the stock has a 52-week price range of $110.81.74-$254.34 and is down 18.22% year to date. According to analysts at Tip Ranks SMG stock has a 12-month price target of $163.29 per share. This forecast represents an increase of 24.01% from its last trading price of $131.67.
[Read More] Best Cannabis ETFs For Your Watchlist Right Now? 3 For Robinhood And WeBull Investors
Hydrofarm Holdings Group, Inc.
Hydrofarm Holdings Group, Inc. is a well-known distributor and supplier of hydroponics and controlled-environment agriculture supplies and equipment. The company sells a wide range of cannabis-growing equipment in general. High-intensity grow lights, temperature control systems, and growth material are just a few of the company's goods. Apart from a wide range of one-of-a-kind and creatively branded products. On November 1st, the company announced that it had completed the acquisition of Innovative Growers Equipment, Inc.

On March 1st the company released its fourth-quarter and full-year 2021 results Q4 net sales of $110.4 million up 26.3% year over year. Gros profit increased 16.7% to $18.7 million and adjusted EBITDA was $4.9 million down 0.7% from the prior year. The overall fiscal year 2021 net sales increased 40.1% to $479.4 million with gross profit increasing 59.5% to $101.5 million. For its full-year 2022 outlook, the company forecast net sales growth of 20-28% or $575-$615 million.  According to the company, Aurora Innovations and Greenstar Plant Products, Inc. were also purchased. Hydrofarm's ongoing endeavor to acquire branded product makers in key CEA categories is reflected in this transaction. In January, the company and AXEON Water Technologies formed a collaboration to offer breakthrough reverse osmosis water purifying technology and solutions.
HYFM Stock closed on March 18th at $17.02 up 29.63% in the past five trading days. The stock has a 52-week price range of $12.51-$71.53 and is down 62.67% in the past six months. According to analysts at Tip Ranks HYFM stock has a 12-month average price target of $31.83per share. In this case, this would be an increase of 87.02% from its last trading level of $17.02.
[Read More] Top Marijuana Stocks To Buy In 2022? 5 For Your Watchlist Before April
GrowGeneration Corporation
In the United States, GrowGeneration Corp. is a well-known retail hydroponic and organic gardening business owner and operator. Organics, lighting, and hydroponic equipment are just a few of the goods that the company manufactures. GrowGen presently operates 63 organic garden centers around the country. Since the introduction of GrowGeneration.com, the company has focused on its internet presence. With over 10,000 products ranging from nutrition to lighting technology, the website has developed into a one-stop e-commerce destination. During the next five years, the business plans to open over 100 sites around the United States. During the third quarter, the company announced the opening of Los Angeles County's largest hydroponic garden facility.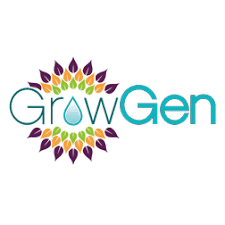 On March 1st GrowGen reported its fourth quarter and full-year 2021 results with record revenue of $422.5 million and Adjusted EBITDA of $34.5 million in 2021. In addition, revenue increased 46% to $90.6 million in Q4 and net income for the year full year was $12.8 million. Also, Important the company now expects full-year 2022 revenue of $415-$445 million and Adjusted EBITDA of $30-$35 million.
On March 18th, the shares of GRWG finished at $9.59, up 12.96 percent in the past month. GRWG stock is down 64.44 percent in the last six months, with a 52-week price range of $6.74-$59.32. According to CNN Business experts, GRWG stock has a 12-month median price target of $11.92 per share. This would forecast a 24.30 percent increase over the last transaction price of $9.59.