3 Marijuana Stocks That Could See New Market Levels
Marijuana stocks are starting to see some pullback from recent trading. Now for some who see this decline, you may be a bit worried. This repetitive up and down pattern is not all bad. So when a drop in trading happens it creates a chance to find the best marijuana stocks to buy. Yet on the flip side, those who bought shares slightly higher are now waiting for a recovery.
Right now many traders are focused on the passing of federal reform. This has fueled a lot of the volatile behavior in the cannabis sector. If you look back over the last year negative news has historically brought many marijuana stocks down in trading. As well when positive news on federal reform is released history has shown that better trading occurs. The cannabis industry in 2022 is setting up to be a promising year. Back in 2021 many companies were able to put together deals that are now coming to light.
A handful of cannabis companies have gone through some transitional periods. This has come in the form of buyouts and mergers. This past year companies initiate the process of expanding and growing operations. Now in 2022, we are seeing an increase in dispensaries and operating facilities and product development and output.
Yet even with a lot in the pipeline for the cannabis industry people are not trading on fundamentals as they used to. This past week companies continue to release earnings that show profitability and progress. However, for some reason, it's not enough to keep the momentum going. What many are doing is buying the dips and holding. This hold is based on the speculation of may happen this following month.
More Reasons To Buy And Hold Marijuana Stocks In 2022?
In April Chuck Schumer is set to file his federal reform bill which would end cannabis prohibition. Not only that there are measures to ensure social equity and other advancements for workers in the industry. Still, once the news has surfaced that the bill has been filed it's possible to see a significant rise in trading. As mentioned before when positive news on the matter comes out most marijuana stocks see better trading. But still, once this momentum gets going the sector tends to hit a wall and starts to shoot back down. Although with the new year just starting out there will multiple chances to try and pass federal cannabis reform. This alone has the power to help marijuana stocks in 2022 see better action than in 2021.
Investing In Marijuana Stocks The Right Way
So for those looking to invest in cannabis stocks make sure to learn about the companies you feel are worth it. Build a watch list and get familiar with how the sector performs so you know the behavior of each marijuana stock to watch. Marijuana stocks trade in a volatile sector so while the trading day is active keeping a stern watch is crucial. Nonetheless, as things push forward 2022 could be a better year for trading marijuana stocks. The companies below are several options to keep an eye on this year.
Marijuana Stocks For Your 2022 Watchlist
IM Cannabis Corp. (NASDAQ:IMCC)
High Tide Inc. (NASDAQ:HITI)
Village Farms International, Inc. (NASDAQ:VFF)
IM Cannabis Corp.
IM Cannabis Corp. engages in breeding, growing, and supply of medical cannabis products in Israel, Germany, and Canada. It offers strains under the Roma, Dairy Queen, London, Tel Aviv, Paris, and Pandora Box brand. As well as several CBD oil products under the IMC brand. In recent trading IMCC stock has been able to sustain its upward trading. Much of which began the second week of March.

Looking from the 14th of March to the close of the 23rd IMCC stock is up 20%. On March 15th the company released news on 3 key previously announced strategic acquisitions in Israel. The acquisitions were completed through IMC Holdings Ltd. a wholly-owned subsidiary of IM Cannabis Corp and I.M.C Pharma Ltd. IMC Holdings' wholly-owned subsidiary, following receipt of all requisite approvals, including from the Israeli Medical Cannabis Unit.
Words From The CEO
"Each of these strategic acquisitions are key progress points for our Israeli and global expansion strategy," said Oren Shuster, Chief Executive Officer of IM Cannabis.
High Tide Inc.
High Tide Inc. engages in the cannabis retail business in Canada, Europe, the United States, and internationally. The company designs manufacture and distributes smoking accessories and cannabis lifestyle products. It is also involved in the wholesale and retailing of cannabis products, as well as operates and franchises licensed retail cannabis stores. In recent news, High Tide has released its Q1 2022 financial results. During this time the company's revenue increased to $72.2 million.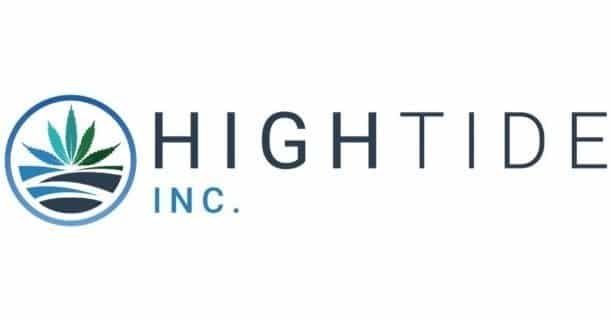 This figure is in comparison to $38.3 million in the same quarter the year before. Sequentially, revenue increased by 34% compared to the fourth quarter of 2021. As well this rise in revenue is also a new record for the company. Another highlight is the company saw an adjusted EBITDA of $3 million. This figure represents an 80 percent sequential increase. As company progress continues hopefully it will at some point resonate well inside the market.
[Read More] 3 Top Marijuana Stocks For Your Watchlist Right Now
Village Farms International, Inc.
Village Farms International, Inc. together with its subsidiaries, produces, markets, and distributes greenhouse-grown tomatoes. Plus bell peppers, and cucumbers throughout North America. It operates through four segments: Produce, Cannabis-Canada, Cannabis-U.S., and Energy. On March 9th the company announced Pure Sunfamrs receipt of EU GMP certification.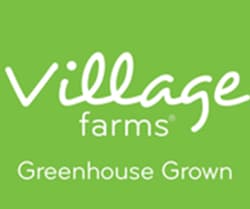 The certification is for its 1.1 million square foot Delta 3 cannabis production facility located in Delta, British Columbia. EU GMP certification permits Pure Sunfarms to export EU GMP-certified medical cannabis. Which would be exported to importers and distributors in international markets that require EU GMP certification.
[Read More] Are These Marijuana Stocks Better Short Term Or Long Term Investments?
Words From The Company
"Our ability to now export our cannabis products to the EU and other international markets that require EU GMP certification provides an incremental revenue stream in addition to the strong growth that we continue to expect in Canada in 2022 and beyond," said Mandesh Dosanjh, President and Chief Executive Officer, Pure Sunfarms.