If You Invest In Marijuana Stocks Here Are 3 To Watch
Right now many marijuana stocks are showing good entry levels due to the amount of current pullback. When the sector starts to show a decline in trading it's most times an indicator to find top marijuana stocks to buy. For some time now there has been choppy behavior for most publicly traded cannabis companies. This up and down trading has created both positive and negative outlooks. The positive of the situation is these consistent drops have created more of a buyers market. So when any kind of upswing occurs those ready to execute can take profits.
The negative is for those who feel they can't make the trade-in time to see a return. Yet there are those who did buy the dip only to see certain companies fall even more. As well the constant inability to sustain upward trading just leads to more frustration and uncertainty. However, even with the sector in a volatile position, there are still ways to make money from investing in marijuana stocks.
Much of which requires time patience and education. You want to do your research on any marijuana stock you feel is worth investing in. Get current news and financial reports to make sure the company is doing well and is profitable to a degree. When a cannabis company is down in the market but making money from its business it can be a good sign that the company is worth buying shares of. Still, it is on the person to use good discernment when investing in anything. The cannabis stocks below are some options to keep on your radar in mid-June.
Top Marijuana Stocks To Watch Right Now
Greenlane Holdings, Inc. (NASDAQ:GNLN)
Charlotte's Web Holdings, Inc. (OTC:CWBHF)
Cansortium Inc. (OTC:CNTMF)
Greenlane Holdings, Inc.
Greenlane Holdings, Inc. develops and distributes cannabis accessories, child-resistant packaging, vape solutions, and lifestyle products in the United States, Canada, and Europe. Over the last 4 weeks, the company has released important news. On May 13th the company announced it has entered into an agreement with Universal Distribution LATAM LLC. The purpose of this agreement is to distribute to Greenlane brands in Latin America. Following this news, the company reported its Q1 2022 financial earnings.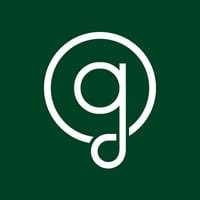 First Quarter 2022 Highlights
Total revenue for Q1 2022 increased 37% to $46.5 million, compared to $34.0 million for Q1 2021.
Strengthened leadership diversity and industry expertise with the appointments of Darsh Dahya as Chief Accounting Officer and Renah Persofsky as Board Director
Entered agreement with Universal Distribution to distribute Greenlane Brands in Latin America
Completed a reduction in force in March 2022, which is expected to result in approximately $8.0 million in annualized cash compensation cost savings
Charlotte's Web Holdings, Inc.
Charlotte's Web Holdings, Inc. engages in farming, manufacturing, marketing, and selling hemp-derived cannabidiol (CBD) wellness products. Towards the end of May, the company announced that clinical studies show the company's CBD Clinic™ Topicals as Safe for Massage and Frequent Use. The research found that high-frequency repeated use, typical with massage therapists, of the CBD Clinic™ massage products did not lead to systemic absorption of cannabinoid metabolites. As well nor did the products cause skin irritation.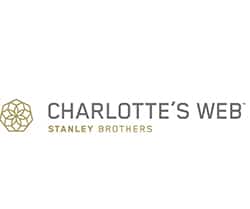 Words From Dr. Bradford
"The scientific data and research performed on the safety and skin permeation of Charlotte's Web CBD Clinic™ hemp topical products support safe repeated use by MTs [massage therapists], for massage clients, and in normal (heat generated from friction only) and hot stone (additional heat applied) massages."
Cansortium Inc.
Cansortium Inc. through its subsidiaries produces and sells medical cannabis in the United States. In recent news, Cansortium Inc. announced it has filed its 2021 Audited financial statement. As well as its Q1 2022 interim unaudited financial statements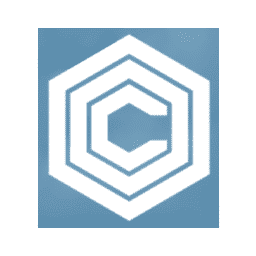 FY 2021 Financial Highlights
Revenue increased 25% to $65.4 million compared to $52.4 million.
Adjusted gross profit1 increased 34% to $41.9 million or 64.1% of revenue, compared to $31.4 million or 59.9% of revenue.
Adjusted EBITDA increased 90% to $19.6 million or 29.9% of revenue, compared to $10.3 million or 19.6% of revenue.
Q1 2022 Financial Highlights
Revenue increased 30% to $19.7 million compared to $15.1 million.
Adjusted gross profit1 increased 19% to $11.5 million or 58.6% of revenue, compared to $9.7 million or 64.2% of revenue.
Adjusted EBITDA increased 42% to $6.2 million or 31.5% of revenue, compared to $4.4 million or 29.0% of revenue.
[Read More] 3 Canadian Marijuana Stocks To Watch This Week
Beyond Marijuana Stocks And Focusing On The Cannabis Industry
Looking beyond just marijuana stocks the cannabis industry has continued to show strong growth. This progress has led to some finding a good reason to invest in particular cannabis stocks. Still, some are doing more selling than buying. However, those who are not making quick trades off volatile spikes are buying and holding. Some are holding the bulk of their position and waiting to see a strong recovery in the sector. Several catalysts could lead to seeing sustained upward trading.
[Read More] 3 Top Marijuana Stocks To Watch Half Way Through June
To begin the push to end cannabis prohibition is the biggest concern. Many feel once federal reform is enacted it will potentially create a big rise in trading. Other catalysts consist of increased profitability and success for cannabis companies. When companies report solid financials or progressive news at times it resonates well for particular marijuana stocks.