These Marijuana Stocks Could Offer More Value The Others
Right now looks like a good time to find marijuana stocks to buy. The reason for this is the sector is still showing choppy behavior. Nevertheless, some cannabis stocks are currently trading better than others. Now some of this could be due to the speculation on what future trading could be. As mentioned above the trading has essentially been one of more downs than ups. However, since the start of the new year even on the low side, there has been more overall action. Many people are caught in between taking the risk to invest as others are waiting to take profits.
Over the last several months many companies have reported solid Q1 2022 earnings. From these positive results, some marijuana stocks were able to see a slight increase in momentum. But this success out of the market has not helped in sustaining upward trading for long periods. The current climate of the sector is one of buying and quick selling. With how volatile things have been many are playing the short game. No one knows when the sector will see a substantial climb but with how volatile things have become it's the moment to prepare.
Some investors are taking small profits while continuing to buy the dips. Buying the dips can help lower the cost of your position and gives you a better chance of seeing bigger returns. When it comes to stocks as a whole you always want to buy low and sell high. Always give yourself the path of least resistance and set yourself up to be in a good place even if you have to wait to see an upswing in trading.
Top Marijuana Stocks For Your June Watchlist
High Tide Inc. (NASDAQ:HITI)
Clever Leaves Holdings Inc. (NASDAQ:CLVR)
Ascend Wellness Holdings, Inc. (OTC:AAWH)
High Tide Inc.
High Tide Inc. engages in the cannabis retail business in Canada, Europe, the United States, and internationally. The company designs manufactures and distributes smoking accessories and cannabis lifestyle products. In recent news, the company has announced the opening of 2 new locations. On June 3rd the company announced the launch of a new store ibn Blackfalds reaching the 125 store milestone.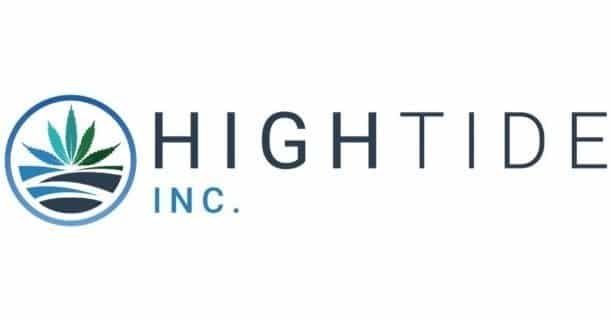 Following this release as of June 7th the company announced its expansion into Saskatoon with the opening of new a Canna Cabana store. The store is High Tide's first location in Saskatoon, which is the largest city in Saskatchewan with a population of over 266,000 people. It is situated on a major east-west road as part of a commercial corridor that includes numerous retail businesses and restaurants.
Clever Leaves Holdings Inc.
Clever Leaves Holdings Inc. operates as a cannabis company. The company operates through two segments, Cannabinoid and Non-Cannabinoid. The Cannabinoid segment engages in the cultivation, extraction, manufacturing, commercialization, and distribution of cannabinoid products internationally.

Over the last month or so, the company has released some important news. On April 27th the company announced it has become a fully licensed medical cannabis distributor in Germany.
The Company's licenses, permits, and certifications in Germany include:
Wholesale distribution license granted according to §52a under the German
Medicinal Products Act (Arzneimittelgesetz, "AMG")
Certificate of Good Distribution Practice ("GDP")
Permit for the trade-in narcotic drugs as per §3 of the German Narcotic Drugs Act (Betäubungsmittelgesetz, "BtMG")
In other news, the company also reported its Q1 2022 earnings back on May 12th.
Q1 2022 Highlights
Revenue increased 50% to $5.2 million compared to $3.5 million. Cannabinoid revenue increased 195% to $2.0 million compared to $0.7 million. Non-
cannabinoid revenue increased 15% to $3.2 million compared to $2.8 million.
Significant debt pay-down achieved subsequent to quarter-end
Net loss in the first quarter of 2022 increased to $16.1 million compared to $13.8 million for the same period in 2021.
Adjusted EBITDA was $(6.7) million compared to $(5.5) million predominantly due to increased cost of sales.
Ascend Wellness Holdings, Inc.
Ascend Wellness Holdings, Inc. engages in the cultivation, manufacture, and distribution of cannabis consumer packaged goods. Its cannabis product categories include flowers, pre-rolls, concentrates, vapes, edibles, and other cannabis-related products. Since the end of May, this marijuana stock has been working to keep its trading above a certain level. Yet from the 25th of May to now AAWH stock has seen some up and down trading.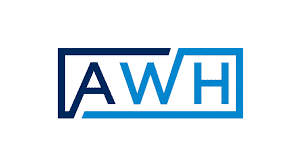 AAWH stock has been able to keep its momentum consistent enough to maintain a range between $2.90 a share and $3.00 over the last 2 weeks. Hopefully, as trading continues in June this marijuana stock will see a bigger uptick this month. It's been some time since the last time Ascend Wellness released some news. However back on May 18th, the company announced it had closed on a US$210 million Senior Secured Term Loan credit facility. This was done with Seaport Global Securities LLC as lead manager.
[Read More] 4 Marijuana Stocks To Watch 2nd Week Of June
Words From The Company
"We appreciate the support from our lenders and are pleased to secure $36.5 million of additional financing. This financing will support our investments in near-term growth initiatives including the expansion of our Pennsylvania assets and the acquisition of MedMen NY. We continue to explore all financing options including additional capacity under the term loan increase option," said Dan Neville, Chief Financial Officer of AWH.
Trading Marijuana Stocks And Looking Beyond The Market
Beyond the market, the cannabis industry as a whole is showing a large amount of growth and progress. New states are getting ready to vote on legalizing cannabis in addition to the ones that already have. Not just that a handful of MSO cannabis companies have continued to expand operations which have helped increase revenue for some. As well as the fight to enact federal reform whether it be banking or the end of cannabis prohibtion altogether.
[Read More] 3 Marijuana Stocks To Buy In June 2022?
Either way all of the above hold the power to shift the way marijuana stocks perform. Let's just hope as trading continues a more fundamental approach to the sector is implemented. Especially with all the success, the industry has continued to show over the last few years. The more success that takes place out of the market down the road has an adverse impact on how some cannabis stocks trade. Just make sure you do your due diligence on the companies you feel are the best investments.