Top Marijuana Stocks To Buy Before The 2nd Week Of August?
Most marijuana stocks are still showing heavy volatile action. This has led to a repeated pattern of up and down trading. Now, this up and down trading can be good for some. Specifically, those who are looking for the best marijuana stocks to buy in the stock market today. When volatile trading occurs most times the cannabis sector recently there have been more downs than up. So when a drop in trading does happen it last much longer than any recovery that could take place. Still this current pattern in the sector has led to many investing in marijuana stocks at low entry points.
The continuing issue is that when certain companies start to rise it happens too fast and out of nowhere that it can be tough to take profits. But with a heavy push on federal reform and other industry growth initiatives, it gives more reason to find the best marijuana stocks to watch. Many publicly traded cannabis companies are still fairly young due to how new the industry is. Over time there will many more changes that will help push the industry forward.
As well as possibly having an adverse effect on marijuana stocks. If you are looking for the best cannabis stocks to add to your portfolio now may be the time. Just make sure you do your homework and research all you can about the cannabis stocks that interest you. Remember it's a buy low sell high environment so keeping a watchful eye on the sector is monumental. The companies below are several options to consider this month.
Top Marijuana Stocks To Watch 2022
Planet 13 Holdings Inc. (OTC:PLNHF)
TerrAscend Corp. (OTC:TRSSF)
Lowell Farms Inc. (OTC:LOWLF)
Planet 13 Holdings Inc.
Planet 13 Holdings Inc. an integrated cannabis company, engages in the cultivation, production, distribution, and marketing of cannabis and cannabis-infused products for medical and retail cannabis markets in Nevada, the United States. This past week the company has been making moves that could soon increase revenue for Planet 13. On July 28th the company was awarded conditional Illinois retail licenses. From this venture, the company just announced a purchase option for an Illinois dispensary. Planet 13 has entered into an Option Purchase Agreement that gives Planet 13 the option to purchase 51% of Planet 13 Illinois, LLC.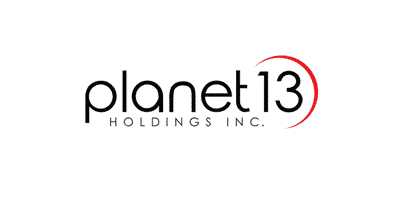 The option is exercisable at Planet 13's discretion for a period of two years, subject to approval from applicable regulators. However, in accordance with regulatory guidance, the option shall not be exercised prior to Planet 13 Illinois obtaining an Adult Use Dispensing Organization License from the State of Illinois. Planet 13 Illinois is currently 51% owned by Frank Cowan and 49% owned by Planet 13.
TerrAscend Corp.
TerrAscend Corp. cultivates, processes, and sells medical and adult-use cannabis in Canada and the United States. It produces and distributes hemp-derived wellness products to retail locations; and manufactures cannabis-infused artisan edibles. Over the last 3 weeks, the company has released several important updates. On July 21st the company announced it will be reporting its earnings on Thursday, August 11, 2022, at 5:00 p.m. Eastern Time. The Company will report its financial results for the second quarter the same day after market close. Soon after the company released news saying it will delight NJ shoppers with an immersive Cookies experience.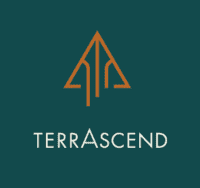 This makes for Cookies first location in Maplewood. Additional Cookies Corners are scheduled to launch in Lodi and Phillipsburg in the near future. All three retail spaces will offer exclusive Cookies products and accessories through an immersive, branded shopping experience. In more recent developments the company announced the Apothecarium Lodi is now open. The Apothecarium Lodi is the Company's third retail location in New Jersey and 27th overall.
[Read More] Top Marijuana Penny Stocks To Buy Now? 3 For Your August Watchlist
Lowell Farms Inc.
Lowell Farms Inc. engages in the cultivation, extraction, manufacturing, sale, marketing, and distribution of cannabis products to retail dispensaries in California. In the company's most recent news it announced that they will be releasing Q2 2022 earnings on August 9th.
[Read More] 3 Canadian Marijuana Stocks To Watch As Companies Are Soon To Report Earnings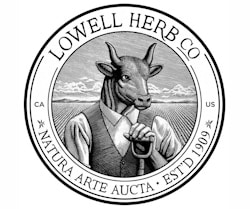 Following the release, Lowell Farms will host an earnings call with management on Tuesday, August 9th. This is when they will address these recent financial and operational results.