Top Marijuana Stocks To Watch This Month
When it comes to marijuana stocks this week could be the start of better trading. Over the last several weeks many publicly traded cannabis companies have been reporting strong earnings. This has created further interest in finding the best marijuana stocks to buy. However, trading in May was a bit choppy and volatile. From this, not every person was able to capitalize on the quick action. Unfortunately, the recent volatile trading has led marijuana stocks to see unstable trading. This is what took place most of May even with some moments where trading was on the rise. 2022 is so far turning out to be a big year for the cannabis industry. There is a lot that could have a positive impact on the way the sector performs.
For example, there are several companies that continue to open new dispensaries across the United States. Not only that there have been new products and mergers that have also taken place. This shows people that even in a down market there is a chance to see gains. Now before anything, you must do your own research and make sure you choose the right company to invest in. The thing with most marijuana stocks is with their unpredictable pattern you want to take your time and chose wisely. The cannabis stocks below could top gainers this June if trading starts to pick up one more
Marijuana Stocks Investing In June
At the moment many are watching for any upticks that they can see returns while waiting to see what happens with federal cannabis reform. Many feel that on the day the prohibition is no more it has the potential to cause a run. Yet this is not a guarantee just speculation but from this idea, people are buying the dips of top marijuana stocks. What the past has shown is you don't want to miss the boat and at these current levels people do not have to. As June is now here hopefully it brings with it better momentum that helps see a rise in trading.
Top Marijuana Stocks To Watch In 2022
Greenlane Holdings, Inc. (NASDAQ:GNLN)
OrganiGram Holdings Inc. (NASDAQ:OGI)
Red White & Bloom Brands Inc. (OTC:RWBYF)
 Greenlane Holdings, Inc.
Greenlane Holdings, Inc. develops and distributes cannabis accessories, child-resistant packaging, vape solutions, and lifestyle products in the United States, Canada, and Europe. In recent news, the company announced its Q1 2022 earnings. Highlights consist of a revenue increase of 37% to $46.5 million. These figures are compared to $34.0 million for Q1 2021. Next, the company entered an agreement with Universal Distribution.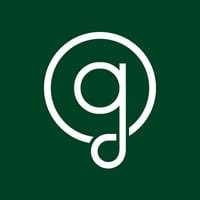 This was done with the intention to distribute Greenlane Brands in Latin America. Also, the company strengthened its leadership diversity and industry expertise. Which was done by the appointment of Darsh Dahya as Chief Accounting Officer. In addition to Renah Persofsky as Board Director. The company also completed a reduction in force in March 2022. Which is expected to result in approximately $8.0 million in annualized cash compensation cost savings.
OrganiGram Holdings Inc.
OrganiGram Holdings Inc. through its subsidiaries produces and sells cannabis and cannabis-derived products in Canada. The company has not released any recent except back in April. On April 12th OrganiGram reported its second-quarter fiscal 2022 results. At this time the company achieved gross revenue of $43.9 million. This put the company up 128%.
Also, OrganiGram continued to see record growth in net revenue, reaching $31.8 million. This made for the highest in the history of the company, up 117% from $14.6 million in the same prior-year period. In addition to 5% from $30.4 million in Q1 Fiscal 2022. Even with no new updates the company is in a good place and could potentially see more momentum in the near future.
[Read More] Best Cannabis Penny Stocks To Buy In June? 4 To Watch This Week
Red White & Bloom Brands Inc.
Red White & Bloom Brands Inc. engages in the cultivation and retail of cannabis products primarily in Michigan, Illinois, Massachusetts, and Arizona. As well as California, and Florida. The company is headquartered in Vancouver, Canada.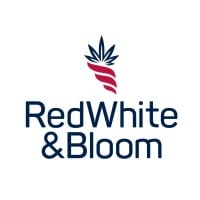 On May 17th the company gave an update on the status of a management cease trade order granted on May 3, 2022. The company announced that, for reasons disclosed in the news release, there would be a delay in the filing of its financial statements. The Company reports that the audit is progressing and will provide a further update on the timing of its Annual Filings on or about May 31, 2022.
[Read More] Best Ancillary Pot Stocks For 2022
Also, the company is also progressing on the completion of its interim financial statements and accompanying management's discussion and analysis for the first quarter ended March 31, 2022. As well they will provide a further update on or before May 31, 2022. Further updates on timing will be provided by the Company as necessary.