3 Marijuana Stocks To Watch As October Is Soon To Begin
Marijuana stocks are still having increased levels of volatility. Now, this up-and-down trading can be both good and bad. The positive is being able to find top marijuana stocks to buy on the pullback. On the flip side if the volatile action leads to a bounce then it could be a good time to take profits. Stocks no matter the sector move up and down and at times sideways for marijuana stocks there tends to be more unpredictable market behavior. This goes for Canadian marijuana stocks and US cannabis stocks. Investing takes planning and strategy and the cannabis sector is no different.
You always want to buy low and sell as high as you can. At times profits are not always the biggest but it's better than holding and not seeing the movement you want. As well as not seeing your position rise but fall do volatility. Still for people looking for a chance to invest in the cannabis sector some marijuana stock offer the chance. With good due diligence and a trading plan, you could put yourself in a place to see gains where some feel there is none.
To elaborate some are not as confident in the cannabis sector for many reasons which are why some investors would invest in other areas of the stock market. However, the cannabis industry is still growing and developing which can create more investment opportunities. Plus better all-around trading for the sector which is what all who own shares of marijuana want. The companies mentioned below are several marijuana stocks to watch in October.
Top Marijuana Stocks For Your October Watchlist
Cansortium Inc. (OTC:CNTMF)
MedMen Enterprises Inc. (OTC:MMNFF)
StateHouse Holdings Inc. (OTC:STHZF)
Cansortium Inc.
Cansortium Inc. through its subsidiaries produces and sells medical cannabis in the United States. The company engages in the cultivation, processing, retail, and distribution activities. In one of the more recent company updates, Cansortium Inc. has released its Q2 2022 financial results.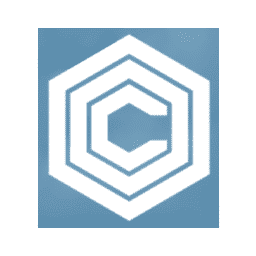 Q2 2022 Highlights
Revenue increased 36% to $22.4 million compared to $16.5 million.
Florida revenue increased 33% to $18.8 million compared to $14.2 million.
Adjusted gross profit1 increased 40% to $15.0 million or 67.0% of revenue, compared to $10.7 million or 65.1% of revenue.
Adjusted EBITDA increased 95% to $10.2 million or 45.4% of revenue, compared to $5.2 million or 31.7% of revenue.
Cash from operations increased significantly to $4.3 million compared to cash used of $(0.7) million.
MedMen Enterprises Inc.
MedMen Enterprises Inc. together with its subsidiaries operates as a cannabis retailer in the United States. The company provides products under the MedMen Red and LuxLyte brand names. As of June 25, 2022, it operated 19 stores in California, Nevada, Illinois, Arizona, and Massachusetts. MedMen Enterprises Inc. is based in Los Angeles, California.

On August 26th the company announced the completion of Green Sentry Holdings, LLC acquisition of MedMen's Florida MMTC License and Assets. Green Sentry has acquired all of MedMen's Florida assets for a total consideration of $63 million plus the assumption of lease liabilities. The purchase was funded with the proceeds of a non-brokered equity raise and a $30 million debt facility from a private lender.
Words From The Company
"As a team, we are beyond excited to re-enter the Florida market, where we have built a presence and a reputation for honoring the plant," said Brady Cobb, CEO and Founder of Green Sentry. "It's humbling to see my executive and operational teams stay together to close this transaction and launch Sunburn Cannabis.
[Read More] 2 Marijuana REITS To Watch In October
StateHouse Holdings Inc.
StateHouse Holdings Inc. engages in the cultivation, processing, manufacturing, and distribution of cannabis. As well as retail sales of cannabis products for the adult-use and medical markets in the United States. It operates 14 dispensaries covering Northern and Southern California and one in Oregon.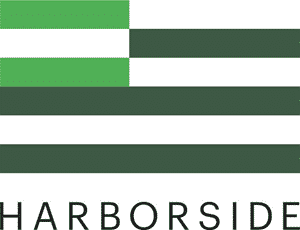 The company was formerly known as Harborside Inc. and changed its name to StateHouse Holdings Inc. in July 2022. Back on August 25th, the company released its Q2 2022 financial results.
[Read More] 2 Marijuana Stocks To Buy Before October?
Q2 2022 Highlights
Total net revenues were $34.6 million, a 125% increase over the $15.4 million realized in the three months ended June 30, 2021
Gross profit before adjustments for biological assets, was $14.7 million, a 110% increase as compared to $7.0 million in gross profit realized during Q2 2021.
On April 4, 2022, the Company completed the acquisition of Loudpack to form one of the largest vertically integrated cannabis enterprises in California;
On May 11, 2022, the Company announced new retail store openings in San Francisco and Grossmont, California;
On May 19, 2022, the Company acquired a further 50% interest in its retail store in Seaside, California, bringing its interest in the store to 100%; and,
On May 31, 2022, the Company announced initial integration measures that are expected to generate approximately $10.3 million of annualized cost savings.