Top Marijuana Stocks To Watch In A Volatile Sector
Since the start of February, marijuana stocks have been looking a bit better. At the start of the new year, the sector did see a nice jump to start 2022. Now, this spike was not long-lasting but it gave some hope to the future of investing in marijuana stocks. In the last half of January, the sector did feel some pullback. It was at this time that some were able to take advantage and find the best marijuana stocks to buy.  This time last year the cannabis sector was not in the best position. However, this time around things are different. Many cannabis stocks are starting to see more volatile upside in the market. Which is a good thing for shareholders.
This past year of trading has been on the low side for most marijuana stocks. Yet with a continued push to pass federal cannabis legislation marijuana stocks are building more steam. But a big question among investors is what will keep the sector up more than it's down. This brings a lot of worries especially if the sector sees a possible repeat from 2021. So if this policy change doesn't become law there are still things to consider. Some companies back in 2021 went through mergers and buy-outs.
This resulted in many new ventures such as the rebranding of certain dispensaries. As well as the increase in cannabis demand, there have been record-breaking sales happening inside various state-legal markets. So if the reform does not get passed there is more happening inside the cannabis industry that can possibly lead to better trading.
Marijuana Stocks And Further progress In 2022
With some cannabis companies getting ready to release earnings we may see more momentum resonate among the sector. Also, let's say federal reform does pass Schumer's bill specifically this would create a large bridge that was not able to be crossed due to federal restrictions. Not to mention when cannabis prohibition is gone some feel this could lead to seeing a big recovery. But for now, the sector needs a catalyst that can help sustain some of this upward trading. As trading continues in February the marijuana stocks to watch below could be good options for your portfolio. Just make sure to always do your research beforehand. The more you know about what you are investing in the better odds at seeing better returns.
Top Marijuana Stocks To Watch Right Now In 2022
Sundial Growers Inc. (NASDAQ:SNDL)
OrganiGram Holdings Inc. (NASDAQ:OGI)
Aurora Cannabis Inc. (NASDAQ:ACB)
Sundial Growers Inc.
Sundial Growers Inc. engages in the production and marketing of cannabis products for the adult-use market in Canada. It produces and distributes inhalable products, such as flower, pre-rolls, and vapes. Like many other marijuana stocks to watch SNDL stock was not looking the best at the start of the new year.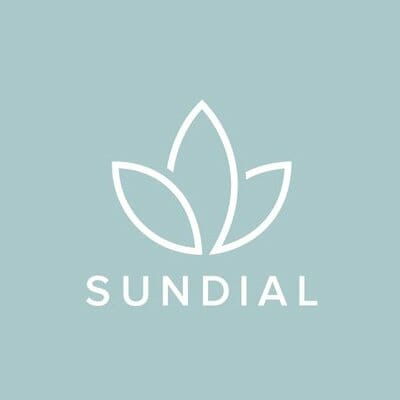 So at the close of January SNDL has been on a progressive run ever since. Outside of small volatile drops, SNDL stock has continued to sustain its momentum and climb. If the company can keep this up more people will continue to look at SNDL stock as one of the best marijuana stocks to buy
OrganiGram Holdings Inc.
OrganiGram Holdings Inc. through its subsidiaries produces and sells cannabis and cannabis-derived products in Canada. It offers medical cannabis products, including cannabis flowers, cannabis oils, and vaporizers. At the start of January OGI stock was on a volatile downtrend. It wasn't until the close of January that the company started to see a recovery. Trading from the 27th to the 1st of February OGI stock saw a nice upward push.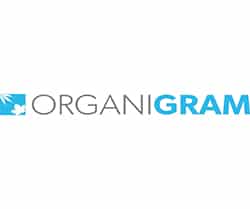 Now, this small run was met with some pullback over the next 2 days. 3 days in February OGI stock began to recover and gain some momentum. Moving forward the company was able to sustain this upward trading next 8 days. Currently OGI stock is facing some pullback. However, as time continued its possible to see another recovery in the near future. This past month the company released its Fiscal 2022 earnings.
The company saw a 23% growth in gross revenue to $44.3 million from Q4 Fiscal 2021. And 75% from the same prior-year period. Also, OrganiGram achieved the highest quarterly net revenue in the history of the company. Which hit 22% growth to $30.4 million, from $24.9 million in Q4 Fiscal 2021, and 57% growth from $19.3 million in Q1 2021. If the company can continue to show more success its possible to see more upward trading for this marijuana stock.
[Read More] 3 Marijuana Stocks To Watch Before The End Of The Week
Aurora Cannabis Inc.
Aurora Cannabis Inc. produces, distributes, and sells cannabis and cannabis derivative products in Canada and internationally. It also engages in facility engineering and design cannabis breeding, research, and production. As well as derivatives, product development, wholesale, and retail distribution activities. In the last month, the company has released important updates. For instance, Aurora Cannabis recently released its Fiscal 2022 second-quarter results. At this time the company saw an Adjusted EBITDA. Which improved by 22% to a loss of $9.0 Million versus Q1 2022.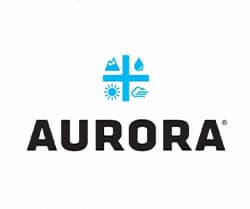 Also, the company has reaffirmed its Goal of Adjusted EBITDA Profitability by H1/2023. Also in recent updates, Aurora during the first week of 2022 delivered 10$ million worth of medical cannabis. This made for the company's largest shipment ever to Israel.
[Read More] The IRS Has Clarified That Marijuana Purchases Are Not Tax Write Offs
And what is believed to be the largest export of medical Cannabis into the Israeli market. From the company showing improved progress, it has been resonating well with how this marijuana stock has been trading.