3 Top Canadian Marijuana Stocks For Your March Watchlist
Marijuana stocks are still showing some volatile market behavior. Even though this can lead to buying opportunities it can also lead to more pullback. Investors are starting to trade more on the speculation of what the future holds for the sector. More specifically what will happen with the possible passing of federal reform. Whether just cannabis banking or eliminating marijuana prohibition altogether. So with federal reform currently in limbo, it has led the many cannabis stocks to the up and down action taking place.
So this could be seen as a widow to trade the sector before any news surfaces that may create another downtrend. For some, they have taken advantage of any momentary decline by buying the dips. Yet for those who are doing this, some are holding their position until federal reform in enacted. On this day is when investors feel a potential run could happen that will bring some marijuana stocks to new market levels. With how fast the cannabis industry is growing there are many niches and areas to become invested in.
Marijuana is not only legal in some parts of the US but also in other areas around the world. For instance, even with a late start to developing its legal market Cannada is one place to fully legalize cannabis. Yet as a result of bad execution Canada's legal market has suffered a bit. Which has also impacted how some of the top Canadian marijuana stocks have performed. Yet in the last year, Canada's legal market has slowly started to look better. However, this progress still has yet to resonate among most Canadian marijuana stocks.
Marijuana Stocks Look To Sustain Better Trading In 2022
There are some who that feel once the US ends prohibition it will allow for better business to happen with Canada. This could be a big saving grace and catalyst to see not just more growth but better trading for Canadian marijuana stocks. No matter the sector or where the company is based you always want to do your due diligence before investing. Especially with how unpredictable cannabis stock can be. At the moment it seems that mainly MSOs and some pure plays are showing the most overall consistency. Still, anything can happen so it is best to keep a watchful eye on the sector. The companies below are some marijuana stocks to watch as investors wait to see what unfolds.
Top Marijuana Stocks For Your 2022 Watchlist
Tilray Brands, Inc. (NASDAQ:TLRY)
OrganiGram Holdings Inc. (NASDAQ:OGI)
Aurora Cannabis Inc. (NASDAQ:ACB)
Tilray Brands, Inc.
Tilray Brands, Inc. engages in the research, cultivation, production, marketing, and distribution of medical cannabis products. It operates through five segments. Which are Cannabis Business, Distribution Business, Beverage Alcohol Business. In addition Wellness Business, and Business Under Development. On February 17th Tilray announced it has launched medical cannabis products in Malta.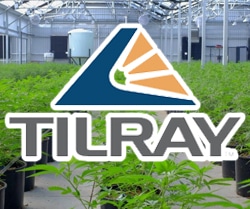 Also, the company announced that SweetWater Brewing Company continues its rapid expansion. Which is for its distribution rollout across Washington and Oregon. If the company can further to show growth it may help TLRY stock see more trading momentum
OrganiGram Holdings Inc.
OrganiGram Holdings Inc. through its subsidiaries produces and sells cannabis and cannabis-derived products in Canada. In recent developments, the company announces the election of directors. Yet Prior to this update, the OrganiGram on January 11th released its first-quarter fiscal 2022 results. Some highlights are the company seeing a 23% growth in gross revenue to $44.3 million from Q4 Fiscal 2021.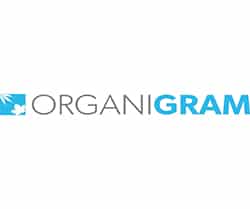 Plus 75% from the same prior-year period. Next, the company also achieved its highest quarterly net revenue in the history of its operations at 22% growth to $30.4 million. This was a jump from $24.9 million in Q4 Fiscal 2021. As well OrganiGram Maintained a market share position as the #4 Canadian LP with a 7.5% market share, up from 4.4% share in Q1 Fiscal 20211.
[Read More] Top Cannabis Stocks To Watch In March 2022
Words From The Company
"Our record-breaking results in the first quarter of Fiscal 2022 are a testament to our successful strategy to create innovative, high-quality products that align with the evolving preferences of the various segments of cannabis consumers," said Beena Goldenberg. "Our positive outlook for 2022 is further bolstered by the addition of Laurentian's premium products to our portfolio, with an increased presence in Quebec and the resumption of international sales, which will continue through the year."
Aurora Cannabis Inc.
Aurora Cannabis Inc. produces, distributes, and sells cannabis and cannabis derivative products in Canada and internationally. It also engages in facility engineering and design, cannabis breeding, and research. Plus cannabis, production, derivatives, product development, wholesale, and retail distribution activities. Recently the company released its fiscal 2022 second-quarter results.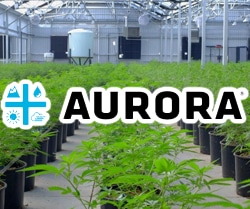 The company's Medical cannabis net revenue1 was 45.7 million Canadian. This was an 18% increase from the prior-year period. Which delivered 76% of Aurora's Q2 2022 consolidated revenue and 89% of adjusted gross profit.
[Read More]
The company is still #1 as a Canadian LP in global medical cannabis. As well Aurora's international cannabis revenue increased by 24 percent from Q1 2022.