Top Canadian Marijuana Stocks To Buy Right Now In The Stock Market
Marijuana stock investors are holding strong as several catalysts could help move the sector. This month cannabis companies are getting ready to report earnings. Over the last 3-6 months a fair amount of growth and innovation has occurred due to some of the company's current success. Companies have grown their profits through acquisitions and expanding operations with new cultivation and dispensary locations. In addition to new and updated products and new team members that have been added to some companies.
The growth and progress of the cannabis industry have the power to move the market up. However, not every marijuana stocks investor is trading from a fundamental standpoint. Meaning if shareholders were basing most of their trading on the above industry progress it is possible we would see better upward consistency. Now with how up and down and inconsistent the upward trading has been you need to have more of a quick in and out strategy.
For example with how volatile the sector can be when there is some pull back it could be a time to find marijuana stocks to buy. When the volatile action leads to a recovery its often times been short-lived so keeping an eye out to take quick profits is key. Hopefully in the near future fundamental trading starts to take precedence again to help see better upward trading. The company below are some options to consider if you are looking to invest in cannabis stocks.
Top Marijuana Stocks In The Stocks Market Today
Canopy Growth Corporation (NASDAQ:CGC)
OrganiGram Holdings Inc. (NASDAQ:OGI)
Cronos Group Inc. (NASDAQ:CRON)
Canopy Growth Corporation
Canopy Growth Corporation together with its subsidiaries, engages in the production, distribution, and sale of cannabis and hemp-based products for recreational and medical purposes primarily in Canada, the United States, and Germany. It operates through two segments, Global Cannabis and Other Consumer Products. In recent news, the company has reported its more current earnings report.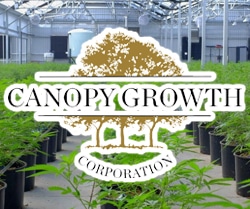 Q2 2022 Earning Highlights
Q1 FY2023 net revenue was flat compared to Q4 FY20221.
Company maintained #1 share of combined premium flower and pre-rolled joint ("PRJ") segment in Q1 FY20232.
Increased share of the combined mainstream flower and PRJ segment by 35 bps to 4.0% in Q1 FY2023.
International medical cannabis net revenue approximately doubled versus Q1
FY2022 driven primarily by strong sales in Israel and Australia.
Record BioSteel revenues in Q1 FY2023 increased 169% versus Q1 FY2022.
Secured retail agreement with Walmart Stores covering 2,200 stores in 39 states.
Entered partnership to become the Official Hydration Partner of the NHL and NHLPA.
Cost reduction program on track with operating expenses3 in Q1 FY2023 decreasing by 13% versus Q1 FY2022.
OrganiGram Holdings Inc.
OrganiGram Holdings Inc. through its subsidiaries produces and sells cannabis and cannabis-derived products in Canada. It offers medical cannabis products. Back on July 14th, the company reported its Q3 2022 results.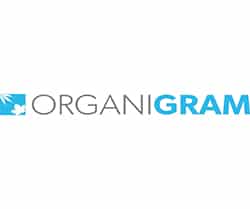 Q3 2022 Highlights Key Mentions
Achieved gross revenue of $55.2 million, up 90% from the same prior-year period and 26% higher than Q2 Fiscal 2022
Continued record growth in net revenue, reaching $38.1 million, the highest in the history of the Company, up 88% from $20.3 million in the same prior-year period and 20% from $31.8 million in Q2 Fiscal 2022
In Q3 Fiscal 2022, achieved #3 position among Canadian licensed producers with 7.8% market share. In June 2022 the Company had 8.5% share of recreational adult use market 1
Continues to hold #1 position in dried flower, the largest category of the Canadian cannabis market and the #3 market position nationally in gummies1
Introduced 16 new SKUs for a total of 85 SKUs in market
Cronos Group Inc.
Cronos Group Inc. operates as a cannabinoid company. It manufactures, markets, and distributes hemp-derived supplements and cosmetic products through e-commerce, retail, and hospitality partner channels under Lord Jones and Happy Dance brands in the United States. On August 9th the company released its Q2 2022 earnings.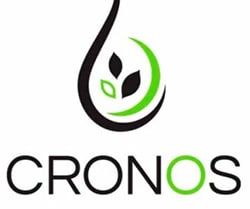 Highlights
Net revenue of $23.1 million in Q2 2022 increased by $7.4 million from Q2 2021.
The increase year-over-year was primarily driven by an increase in net revenue in the Rest of World ("ROW") segment driven by growth in the Israeli medical market and the Canadian adult-use market.
Gross profit of $4.1 million in Q2 2022 improved by $19.9 million from Q2 2021.
Adjusted EBITDA of $(18.8) million in Q2 2022 improved by $31.0 million from Q2 2021.