Here Are A Few Pot Stocks To Keep In Mind Heading Into October
Most pot stocks seem to be facing the impact of the current pullback. Even though this is a time to find top marijuana stocks to buy what about those who are waiting to take profits? More specifically this past week many people continued to buy the dips and some were able to make money. Yet seeing the sector face another decline can build less optimism and more frustration. The thing with marijuana stocks is the sector has a high level of volatility which creates unpredictable trading patterns. Just when you think a certain marijuana stock is finding a way to sustain its upward push it begins to fall even further than before.
This current pattern can be tough for traders to adapt to as it's a quicker in and out style of trading. This was not always the case for marijuana stock investors but times have changed. Even at the height of the pandemic when cannabis products were flying off the shelves they did not resonate in the same manner inside the market. Nevertheless, there are still ways to invest and become profitable with marijuana stocks. Especially with no federal reform in place, there is still time before things start to progressively change even more. The marijuana stocks to watch below are a few options to keep on your radar.
Marijuana Stocks To Watch 2022
Ayr Wellness Inc. (OTC:AYRWF)
Planet 13 Holdings Inc. (OTC:PLNHF)
Planet 13 Holdings Inc.
Planet 13 Holdings Inc. is an integrated cannabis company, that engages in the cultivation, production, distribution, and marketing of cannabis and cannabis-infused products for medical and retail cannabis markets in Nevada, the United States. Back on August 15th, the company released its Q2 2022 earnings.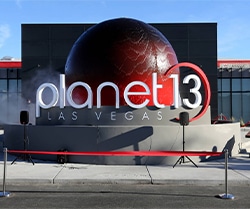 Highlights
Revenues were $28.4 million as compared to $32.8 million, a decrease of 13.5%
Gross profit was $13.8 million or 48.7% as compared to $19.0 million or 57.9%
Net income before taxes of $0.9 million as compared to a net loss of $2.6 million
Net loss of $2.0 million as compared to a net loss of $5.6 million
Adjusted EBITDA of $3.0 million as compared to Adjusted EBITDA of $7.2 million
[Read More] Top Canadian Marijuana Stocks To Watch Last Week Of September
Ayr Wellness Inc.
Ayr Wellness Inc. a vertically-integrated cannabis multi-state operator, cultivates, manufactures, and retails cannabis products and branded cannabis packaged goods. The company's cannabis and cannabis products include concentrates, edibles, and vaporizers. In recent news, the company announced it has introduced its award-winning cannabis brand Lost in Translation.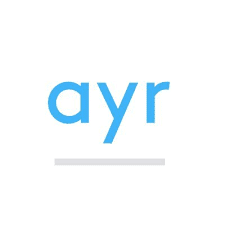 Which will be available across 4 different states. Lost in Translation has made its name with consumers through its extensive library of well-known strains with unique flavors and aromas, including Bubble Bath, WAP, and Temptation.
[Read More] 2 Marijuana Stocks To Start A New Week Of Trading
Words From The Company
"We're proud of the flower we're growing throughout our footprint and are excited by the opportunity to delight our customers with a combination of quality flower and award-winning genetics," said Jonathan Sandelman, Founder and CEO of Ayr Wellness.