Top Marijuana Stocks For Your Trading List This Week
At the moment marijuana stocks are showing some good upward momentum. Now the reason for this is based on the push for federal cannabis reform. This upcoming month can lead to top marijuana stocks reaching even higher market levels. During this new week set to begin the MORE Act will make its way back to the House for a second time. The MORE Act would federally legalize cannabis in addition to other supporting measures.
Also at some point in April Chuck Schumer has said he will be filing his reform bill. Which many believe has the best chance at passing this session. From all this, a great deal of speculative trading has occurred. With more people trading off of speculation it has led to seeing a jump in momentum. Historically when positive news about federal reform surfaces the sector typically reacts well.
However, with how unpredictable marijuana stocks can perform when recoveries take place it can be a good idea to take some profits. It is also possible to see another bit of pullback during this week. Which would be another time to find the best marijuana stocks to buy. At any time an investor sees a decline in trading this can be a good chance to buy shares at a good entry-level. Just make sure as always to do your research on each possible investment before executing.
Marijuana Stocks Could See Better Trading This Month
Nonetheless, 2022 is setting up to be a promising year for marijuana stocks and the cannabis industry as a whole. Outside of the market, the progress and success that is taking place are one of strong growth potential. Which can all lead back into the sector helping to see better momentum for some publicly traded cannabis companies. With this, the companies below are just some options to keep your eyes heading into April.
Top Marijuana Stocks To Watch Right Now In 2022
Planet 13 Holdings Inc. (OTC:PLNHF)
GrowGeneration Corp. (NASDAQ:GRWG)
Planet 13 Holdings Inc.
Planet 13 Holdings Inc. an integrated cannabis company, cultivates, produces, distributes, and markets cannabis and cannabis-infused products for medical and retail cannabis markets in Nevada, the United States. In the last month, Planet 13 has released a few company updates. Back on March 2nd the company announced that it has completed its acquisition of Next Green Wave vertically integrating into California. Following this, on the 21st of March, the company announced it will release its Q4 and full 2021 financial results.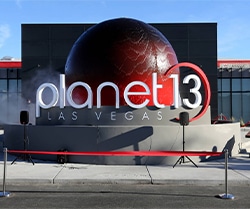 This will take place on March 28th, 2022 aftermarket. Over the last 2 weeks, PLNHF stock has been working to sustain its upward momentum. Looking back from the second week of the month is when PLNHF stock started to recover.
[Read More] The MORE Act Is On Its Way Back To The House
From March 15th to the 22nd this marijuana stock showed steady upward trading. Moving past the 22nd PLNHF stock continued to climb. Yet in recent trading, the company is facing a small amount of pullback. But overall PLNHF stock is still holding a promising market level to recover from.
GrowGeneration Corp.
GrowGeneration Corp. through its subsidiaries owns and operates retail hydroponic and organic gardening stores in the United States. At the start of March, the company released its Q4 and full-year 2021 results. During Q4 the company's net revenues increased 46% to $90.6 million. This figure is compared to $61.9 million for the same period back in 2020.
[Read More] The Race For Top US MSO And The Best Marijuana Stocks In 2022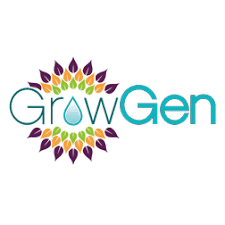 Next GrowGen did see a bit of drop in-store sales across 26 locations with a figure of $40.3 million in Q4 2021. Which is a loss in comparison to $46.0 million in the same period last year, representing a 12.3% year-over-year decline. As far as the full 2021 year highlights GrowGens net revenue for the twelve months ended December 31, 2021, was $422.5 million. Which is compared to $193.4 million for the twelve months ended December 31, 2020.