Top Marijuana Stocks To Keep An Eye On This Month
Marijuana stocks are still at bottom levels and investors want to see a change. However, what people want is to see a jump based on the passing of federal cannabis reform. Right now many are holding on to the idea that federal cannabis reform will be enacted in the near future. This speculation has led to many looking for the best marijuana stocks to buy. Especially with the current decline in trading. Another federal reform measure which is the SAFE Act is also trying to be passed.
With banks being able to work with MRB's it would allow for better safety for businesses and create a better system. In recent news, the heads of financial institutions that represent all States in the USA have taken action. The association sent a message to the leaders in the Senate urging them to add marijuana banking reform in a large-scale manufacturing bill. Overall federal cannabis reform is the main focus for investors and those who work in the cannabis industry.
Marijuana Stocks And Cannabis Industry Progress
Yet looking past reform concerns the growth of the industry is moving at a fast pace. Many cannabis companies are showing solid profitability and executing on different ventures. Still, with this progress, not many investors are using this as a means to trade marijuana stocks. At the moment it's more of a waiting game to take advantage of any upward push that takes place. Even if it's for only a short moment. Hopefully, as time goes on and things push forward with federal reform marijuana stocks will see more sustained trading.
Top Marijuana Stocks To Watch Right Now In 2022
Innovative Industrial Properties, Inc. (NYSE:IIPR)
Village Farms International, Inc. (NYSE:VFF)
Innovative Industrial Properties, Inc.
Innovative Industrial Properties, Inc. is a self-advised Maryland corporation focused on the acquisition, ownership, and management of specialized properties leased to experienced, state-licensed operators for their regulated medical-use cannabis facilities. In recent news, the company announced it has expanded its Real Estate Partnership with PharmaCann at New York Property.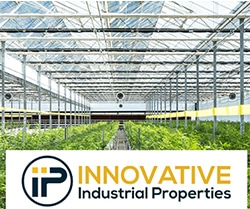 The company entered into an amendment of the lease with PharmaCann Inc. in Hamptonburgh, New York. Which made available $45.0 million in funding for the development of a new 98,000-square-foot industrial building for cultivation. As well as significant enhancements in production capacity and additional upgrades at the existing 127,000-square-foot facility.
[Read More] Top Marijuana Stocks To Watch For Trading In May
Village Farms International, Inc.
Village Farms International, Inc. together with its subsidiaries, produces, markets, and distributes greenhouse-grown tomatoes, bell peppers, and cucumbers in North America. It operates through four segments: Produce, Cannabis-Canada, Cannabis-U.S., and Energy. Close to 2 months ago announced its subsidiary, Pure Sunfarms, has received EU GMP certification from Bezirksregierung Düsseldorf. This was for ts 1.1 million square foot Delta 3 cannabis production facility located in Delta, British Columbia.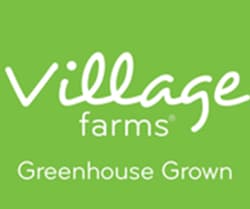 EU GMP certification permits Pure Sunfarms to export EU GMP-certified medical cannabis to importers and distributors in international markets that require EU GMP certification. Following this news, the company and its partner NOYA Cannabis Inc ("NOYA"), have launched Cookies concentrates in Canada.
[Read More] Best Marijuana ETFs For Q2 2022? 3 To Watch Before May
With all that is in the pipeline, it's possible that momentum could soon pick up for this marijuana stock to watch in 2022.