Are These Marijuana Stocks On Your Radar?
Will marijuana stocks continue to see better trading before the end of 2022? Now over the last several months, the increase in volatile action has made it tough for some to feel confident. For some time there has been a lack of upward consistency. Yet out of the market most publicly traded cannabis companies have shown to be profitable and show solid growth. When investors see that a company is performing well as a business it can be an indicator to buy. In the cannabis sector particularly there have been companies that do better in the market than as a business. Yet this is not always the case which is why the better a company is doing the better its odds of seeing it do well in the market.
So you want to find top marijuana stocks to buy there are steps to follow in today's current market. To start you want to learn about the sector and how companies trade. Get familiar with the patterns and any variables that can impact the way a company trades. Next, make a watchlist of possible cannabis stocks you feel are worth investing in. Then you should do your homework on each company and narrow it down to the ones you will have in your portfolio. Build a game plan and adjust your strategy as needed so you are able to mitigate risk and see better gains. The companies below are 2 cannabis stocks that investors could see reach better momentum at the start of October.
2 Marijuana Stocks For Your October Watchlist
Greenlane Holdings, Inc. (NASDAQ:GNLN)
Planet 13 Holdings Inc. (OTC:PLNHF)
Greenlane Holdings, Inc.
Greenlane Holdings, Inc. develops and distributes cannabis accessories, child-resistant packaging, vape solutions, and lifestyle products in the United States, Canada, and Europe. It operates through two segments, Consumer Goods and Industrial Goods. In recent news, the company announced it has sold its headquarters building for $9.95 million.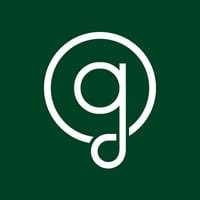 The sale is in accordance with Greenlane's previously announced liquidity plan. The building was sold for $9,950,000 and closed on September 22, 2022. Greenlane operations will remain in the same building and the company will be transitioning its space to Suite 100.
Words From The Company
"We continue to execute well on our liquidity initiatives, despite the extremely challenging macro environments. Additionally, we are always evaluating areas within the portfolio to unlock value that currently isn't represented in our public market capitalization," said Nick Kovacevich, CEO of Greenlane.
[Read More] Top Marijuana Stocks For Long Term Watchlist In Q4 2022
Planet 13 Holdings Inc.
Planet 13 Holdings Inc. an integrated cannabis company, engages in the cultivation, production, distribution, and marketing of cannabis and cannabis-infused products for medical and retail cannabis markets in Nevada, the United States. On September 26th the company released news regarding its initial harvest getting started at its Nevada Cultivation expansion.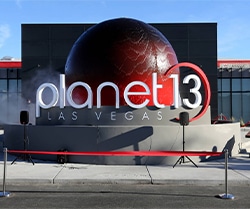 The company obtained the necessary approvals to operate its 22,000 square-foot Nevada cultivation expansion and the planting of the first harvest from new grow rooms. Which was done ahead of the previously forecasted timeline of Q4 2022.
[Read More] Are Marijuana Stocks A Buy In October? 3 Cannabis Stocks For Your Watchlist Next Week
Words From The CEO
"We are thrilled to be able to expand our supply of premium quality flower for our popular Medizin, TRENDI, and Leaf & Vine flower lines. The expanded cultivation will also support our TRENDI vape and concentrates and HaHa edibles which are among the top selling brands in their respective categories in Nevada," said Larry Scheffler, Co-CEO of Planet 13.