2 Marijuana Stocks To Buy After Labor Day?
Marijuana stocks have begun trading in a new month and so far the volatile action continues. With more volatile trading comes a bit more carefulness when looking for marijuana stocks to buy. The thing with most marijuana stocks is they have unpredictable trading patterns. What this means is things can change without warning and just as quick as a company can rise is as fast as it can drop down. Still, the cannabis industry overall is still young and developing. This ranges from more states going legal to new regulations and companies showing increased sales. In addition to other areas of success surrounding legal cannabis.
From this, some feel there are some good opportunities to invest in the cannabis industry. More than half of the United States has legalized marijuana in some form. This alone tells the world that cannabis is becoming a more progressive industry. Of course, before you start to invest in anything you want to do your research and learn all you can. Knowing how progressive or updated a company is can give better insight if the company is worth investing in. The companies below are several marijuana stocks to watch for better trading this month.
Top Marijuana Stocks To Watch Right Now
Tilray Brands, Inc. (NASDAQ:TLRY)
Canopy Growth Corporation (NASDAQ:CGC)
Tilray Brands, Inc.
Tilray Brands, Inc. engages in the research, cultivation, production, marketing, and distribution of medical cannabis products in Canada, the United States, Europe, Australia, New Zealand, Latin America, and internationally.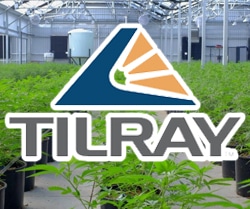 The company operates through four segments: Cannabis Business, Distribution Business, Beverage Alcohol Business, and Wellness Business. In recent news, the company announced the launch of new products and the CannaPoints program to support patients across Canada.
Words From The Company
Blair MacNeil, President, Tilray Canada, said, "We're proud to expand our medical cannabis portfolio in Canada and broaden our offerings for our growing patient community. Our new CannaPoints program serves to guide our patients on their medical cannabis journey and provide additional support as needed."
Canopy Growth Corporation
Canopy Growth Corporation together with its subsidiaries, engages in the production, distribution, and sale of cannabis and hemp-based products for recreational and medical purposes primarily in Canada, the United States, and Germany. Back on August 5th, the company released its first quarter fiscal year 2023 financial results.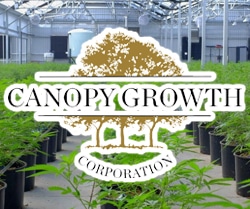 Highlights
Q1 FY2023 net revenue was flat compared to Q4 FY20221.
Company maintained #1 share of combined premium flower and pre-rolled joint ("PRJ") segment in Q1 FY20232.
Increased share of the combined mainstream flower and PRJ segment by 35 bps to 4.0% in Q1 FY2023.
International medical cannabis net revenue approximately doubled versus Q1
FY2022 driven primarily by strong sales in Israel and Australia.
Record BioSteel revenues in Q1 FY2023 increased 169% versus Q1 FY2022.
Secured retail agreement with Walmart Stores covering 2,200 stores in 39 states.
Entered partnership to become the Official Hydration Partner of the NHL and NHLPA.
Cost reduction program on track with operating expenses3 in Q1 FY2023 decreasing by 13% versus Q1 FY2022.