Will These Marijuana Stocks See Better Trading After The MORE Act Passes The House?
Right now could be a good time to invest in marijuana stocks. So outside of the market, many new ventures and developments are happening. So for starters, several companies have expanded operations through M&A. This has allowed these companies to increase efficiency towards seeing even more profitability. Not just that cannabis reform both state and federal are also progressing in a major way. This year several states are soon to vote on legalizing cannabis. In addition, there are also 3 federal reform bills that are soon to be introduced. In fact this past week the House has once again passed the MORE Act.
As well this month we are expecting to see the filing of Chuck Schumer's reform package. Plus another cannabis reform proposal that is a Republican-led bill. With these events in the works, the market is setting up to see a possible increase in trading. When positive news on federal reform surfaces it historically has yielded good results. Yet as mentioned above there is much happening outside of the market. So in the event, the cannabis prohibition doesn't end this year there is still another reason to see a rise in the sector. Many cannabis companies are seeing in increase in revenue. As more investors see that fundamental trading could be something to consider.
Marijuana Stocks To Watch Watch And The Growth Of The Cannabis Industry
All in all, there are many reasons and chances to find the best marijuana stocks to buy. But first, you need to do your research and educate yourself on the sector and how things work. The name of the game is to limit your risk and to buy low and sell high. After that, it's all about patience and proper execution. So with this info, you can get a basic understanding of where to begin when looking to invest in marijuana stocks. The marijuana stocks below are several options to consider for this week's watch list.
The Best Marijuana Stocks For Your Portfolio
Jushi Holdings Inc. (OTC:JUSHF)
Greenlane Holdings, Inc. (NASDAQ:GNLN)
Jushi Holdings Inc.
Jushi Holdings Inc. a vertically integrated cannabis company, engages in the cultivation, processing, retail, and distribution of medical and adult-use products. It focuses on building a portfolio of cannabis assets in various jurisdictions. Specifically in Pennsylvania, Virginia, Ohio, Illinois, California, Nevada, and Massachusetts. The company is pleased to announce it has been recognized in The Globe and Mail's 2022 Report on Business Women Lead Here list.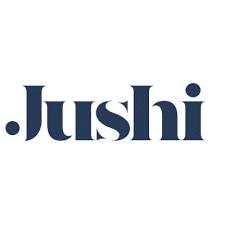 This annual editorial benchmark identifies best-in-class executive gender diversity in corporate Canada. Before this news, the company released its earnings report. During the fourth quarter, the company saw a total revenue of $65.9 million, an increase of 22% sequentially and 104% year-over-year. Also an Adjusted gross profit(1) of $26.4 million, an increase of 8% sequentially and 76% year-over-year. Net income for Jushi was $9.1 million, or $0.05 per basic share with a net loss per diluted share of $(0.14).
Some operational highlights are that Jushi has now opened four BEYOND / HELLO™ retail locations. Also, Jushi entered into a definitive agreement to acquire NuLeaf, Inc. ("NuLeaf"), a Nevada-based vertically integrated operator. Over the last several days JUSHF stock has slowly started to regain its momentum. Now from the end of March to the close on the 1st of April JUSHF stock is slightly up. With a new week of trading set to begin will this marijuana stock to watch be able to climb even more. For now, shareholders are on watch and keeping an eye on JUSHF stock for any changes that can result in better trading.
[Read More] Best Marijuana Penny Stocks To Buy Now? 2 Canadian Pot Stocks For Your April Watch List
Greenlane Holdings, Inc.
Greenlane Holdings, Inc. develops and distributes cannabis accessories, child-resistant packaging, vape solutions, and lifestyle products. Particularly in the United States, Canada, and Europe. It operates through two segments, Consumer Goods and Industrial Goods. In recent news, the company has released its Q4 earnings. At this time the company has faced some ups and downs. Top start Greenlane saw a total revenue for Q4 2021 increase 54% to $56.0 million.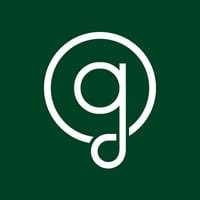 This is compared to $36.3 million for Q4 2020. Total revenue for 2021 increased 20.1% to $166.1 million, compared to $138.3 million for 2020. Next sales of Greenlane Brands increased 16.9% to $7.4 million, or 13.2% of total revenue, in Q4 2021. Yet on a bit of downside, the company has missed its revenue estimate for this time. However, the company expects the newly implemented strategic plan to result in positive Adjusted EBITDA by Q3 2022.
[Read More] 3 Marijuana Stocks To Watch After The House Passes The MORE Act
Words From The Company
"2021 was one of the most pivotal years in Greenlane's 17-year history," said Nick Kovacevich, CEO of Greenlane. "Not only did we complete our transformational merger with KushCo-creating the industry's leading ancillary cannabis company and house of brands-but we also strengthened our Greenlane Brands portfolio with the acquisitions of Eyce and DaVinci, which gave us a strong platform entering the new year.