These Top Marijuana Stocks Are Gaining More Investor Attention
What will marijuana stock investors do this upcoming week? Over the last several weeks the up and down trading within the cannabis sector has been more frequent. It has been tough for most marijuana stocks to see new highs. Yet there have been more days when some marijuana stocks see new lows. But if you have a good strategy and can leverage it when there is a decline it can be a proper moment to find top marijuana stocks to buy. Hopefully this week there is less volatile trading and more upward momentum that allows more people to take profits.
The cannabis industry as a whole is growing day by day. Currently, more states in the USA are working to make cannabis legal in some form. If this can happen it will only further expand and add more value to the industry at large. Not to mention from an economic standpoint create more opportunities. As well when the industry as a whole does better sometimes it can help to improve how some publicly traded cannabis companies perform.
So if you are looking for the best marijuana stocks to watch here are steps to follow. Build a watchlist of potential marijuana stocks you find worth investing in. Next, do your homework on each of these companies to determine which ones are the best for your portfolio. Then when the time is right buy sell or hold till you are able to make a profit. Some trades for cannabis stocks happen sooner than others. The companies below are a few options to consider this week
Top Marijuana Stocks To Watch Right Now
Curaleaf Holdings, Inc. (OTC:CURLF)
Jushi Holdings Inc. (OTC:JUSHF)
Curaleaf Holdings, Inc.
Curaleaf Holdings, Inc. operates as a cannabis operator in the United States. It operates in two segments, Cannabis Operations, and Non-Cannabis Operations. The Cannabis Operations segment engages in the production and sale of cannabis through retail and wholesale channels.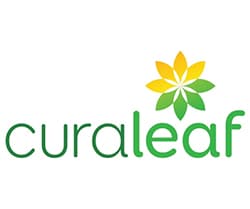 In recent news, the company announced it has taken a majority stake and formed a strategic partnership with Germany's Four 20 Pharma. Four 20 Pharma is among the largest cannabis operators in Germany, with a greater than 10% market share. From its inception, Four 20 Pharma has focused on bringing a top-quality flower to market.
[Read More] 2 Marijuana Stocks That May See Better Trading This Month
Words From The CEO Of Curaleaf
Boris Jordan, Curaleaf Executive Chairman, stated, "By partnering with Four20 Pharma, Curaleaf's European business will immediately gain additional critical mass and be in a superior position to capitalize on the accelerating trends in the European cannabis market. The opportunity in Europe cannot be understated, and Curaleaf is uniquely differentiated from other U.S. MSOs via our already significant presence as the largest and most licensed cannabis company in Europe.
Jushi Holdings Inc.
Jushi Holdings Inc. is a vertically integrated cannabis company, that engages in the cultivation, processing, retail, and distribution of medical and adult-use products. It focuses on building a portfolio of cannabis assets in various jurisdictions across different states throughout the USA. On August 29th the company released its Q2 2022 earnings.
[Read More] Top US Cannabis Stocks To Watch In This Downtrend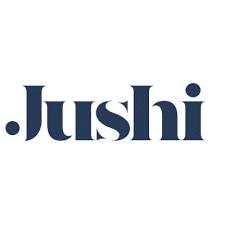 Second Quarter 2022 Highlights
Total revenue of $72.8 million, an increase of 52.4% year-over-year and 17.6% as compared to the quarter ended March 31, 2022 ("Q1 2022")
Retail revenue increased 16.1% to $67.3 million and wholesale revenue increased 42.1% to $5.5 million, as compared to Q1 2022
Gross profit of $26.7 million, an increase of 17.2% year-over-year and 39.5% as compared to Q1 2022
Adjusted gross profit of $27.8 million, an increase of 19.1% year-over-year and 12.3% as compared to Q1 2022
Net Income of $12.1 million
Adjusted EBITDA of $0.5 million
Cash and cash equivalents were $43.2 million as of the quarter end